10 Must Do Things in Littleton NH
The first time that we visited Littleton, we were drawn to the area because we wanted to explore the Northern part of the state and Littleton seemed like such a charming little town. The World's Longest Candy Counter being located on Main Street also drew us in. We didn't really know what else to do in town though, and although we had an amazing trip, we missed out on a lot of the great things that Littleton has to offer.
People travel from all over to visit Littleton. To see the quaint mountain town with a bustling Main Street. Right now it is leaf peeper season, and coach buses drop crowds off daily. Our town has amazing community events, but even when there is not an event currently happening – there is more to do here than one could ever hope to fit into a single day or weekend visit. A while ago, someone asked me, where they should go and what they should do to get a feel for the town. There is so much to do here, but here are 10 must do things to start.
1. Walk!
Littleton is a walking town. Even in subzero temperatures, you will see busy sidewalks of people walking from place to place. Although you can drive from place to place, you will miss out on so much charm and hidden treasures if you just drive by. I recommend parking your car (there are plenty of free parking lots within a block of Main Street, so don't worry if there are no spaces available on Main Street) and walking up and down Main Street at the very least. You can stop in at the shops that strike your fancy and play some of the hand-painted pianos that line the street. Turn down one of the alley streets from Main Street and explore the River District too, if you have time. There are many bridges that cross the river. Take the wooden, covered bridge across the river and then follow the path along the river for a few minutes. You can take a suspension bridge back across the river (or double back for the covered bridge if you like) and find yourself right back in the heart of downtown.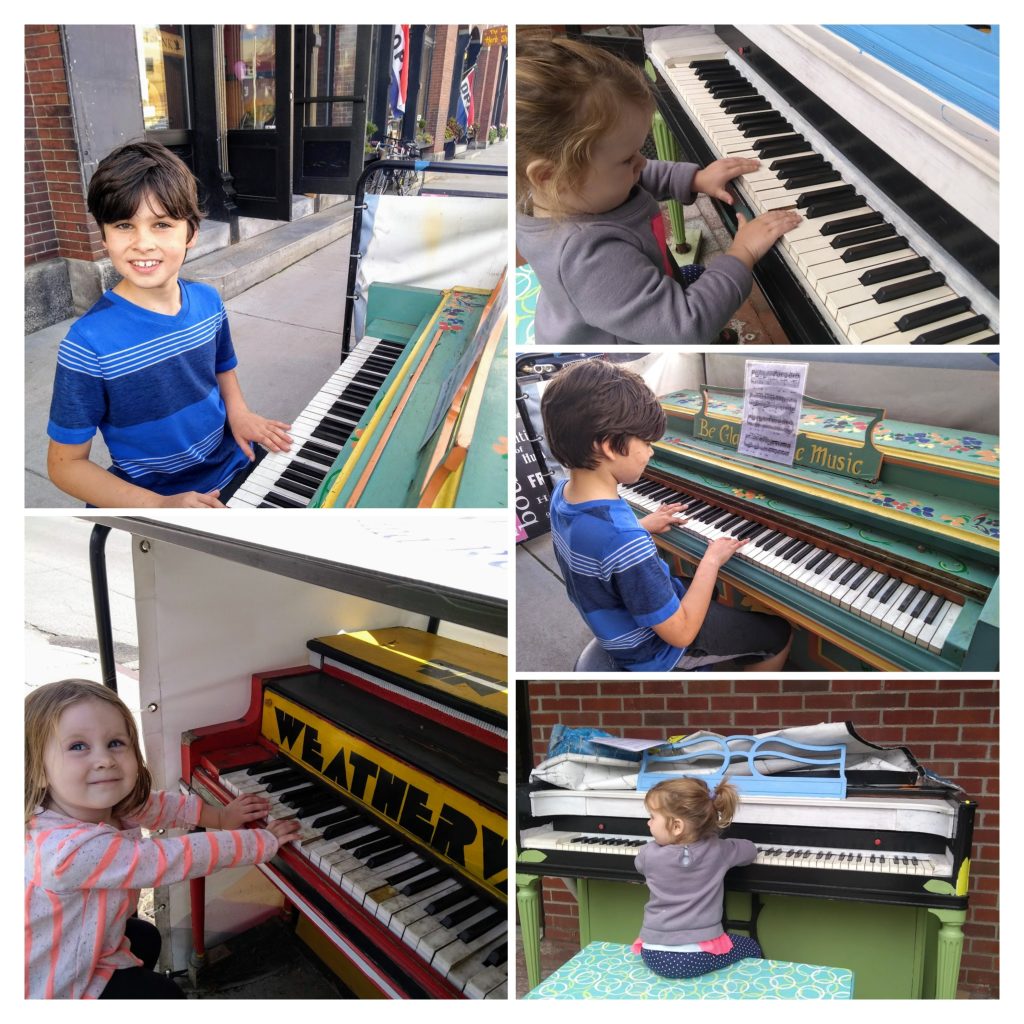 2. Take in a show
There are plenty of entertainment options around Littleton. If you are looking to watch new release movies, head to Jax Jr Cinema on Main Street. It is a small two-screen theater that combines a lot of history with modern movie amenities. If plays are more your speed, check the schedule for the Littleton Opera House and see if you can catch a performance by the Upstage Players, Creative Edge Dance Studio, or a visiting performer. For live music, go to a show at the Loading Dock, an artsy performance space, or go to one of our local restaurants for a more low-key performance while you dine. If those options aren't enough, head next door to Bethlehem for the historic Colonial Theater, where you can find independent and world cinema, Grammy-award winning performance artists, and family and community events. During the summer, you can also head to Whitefield, also bordering Littleton, for a play at the Weathervane Theater, put on by an award-winning, professional theater company.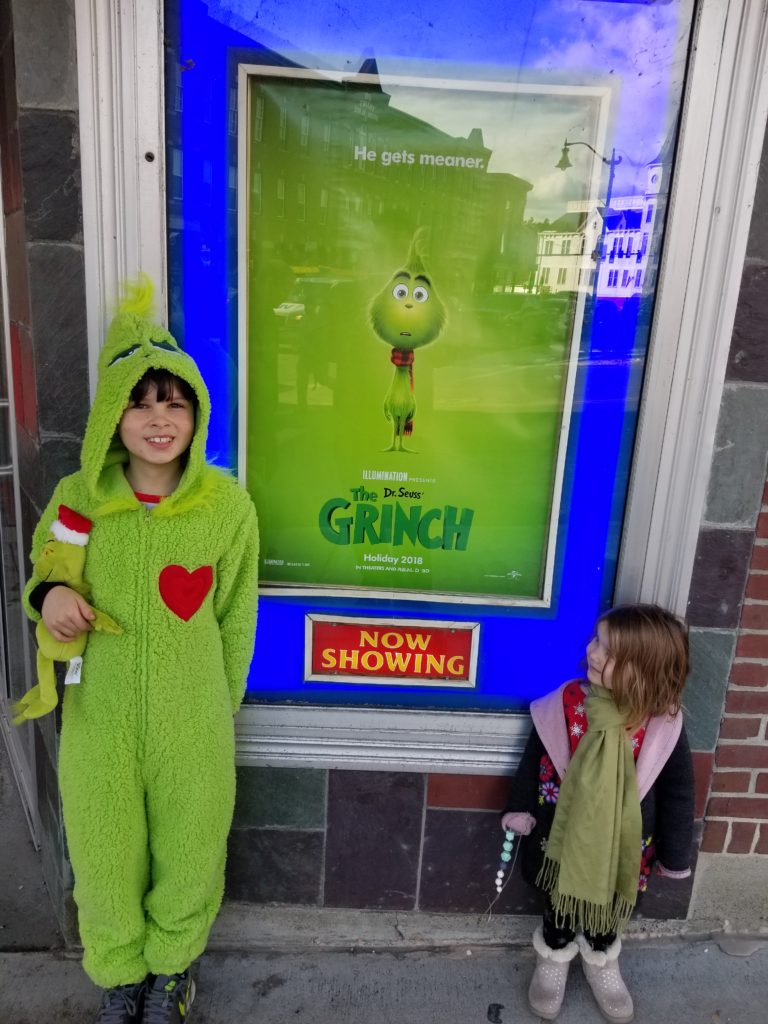 3. Shop
Littleton's Main Street is lined with arts galleries, quirky locally owned shops, and stylish boutiques. There are finds for everyone here. If you are looking for antiques, check out the Purple Peacock or Just L if you are looking for 1950's vibes. For those with a sweet tooth, Chutters is a can't miss, featuring great fudge and handmade chocolate treats as well as the World's Longest Candy Counter. The Little Village Toy and Bookshop is another must-see, for any book aficionados or those traveling with kids. If you are looking for art, swing by Bad Art, the Littleton League of NH Craftsmen Gallery, the Shaun Terhune Fine Art Photography Gallery, Pisces Moon Pottery, and make sure to walk the side streets between the river and Main Street for more hidden finds. For clothes, swing by Bella Funk Boutique, Jaysyn Hope Boutique, Black Sheep Provisions, and Cash Only Vintage among others. Make sure to check out other fun shops such as Aylakai and the Broom Closet, The Missing Piece, the Healthy Rhino, and more.
4. Grab a bite to eat
Littleton was named one of the 50 Best Foodie Towns in America, and there are a lot of great dining options here. For the first time visitor, Schilling Beer (for both their beer and their wood-fired pizza) and Chang Thai are town staples that guarantee a good experience. For coffee and baked goods, soups and sandwiches, Crumb Bar is an essential place to stop, as well as Inkwell Coffee and Teahouse , Miller's Cafe and Bakery, and The Doughnut Cellar. If you've been here before though, don't be afraid to expand your dining to some of the many food options that we have in town such as The Little Grille for burgers and Brazilian cuisine, The Beal House for high-quality pub fare, or Tim-Bir Alley for farm-to-table fine dining, as well as many more options.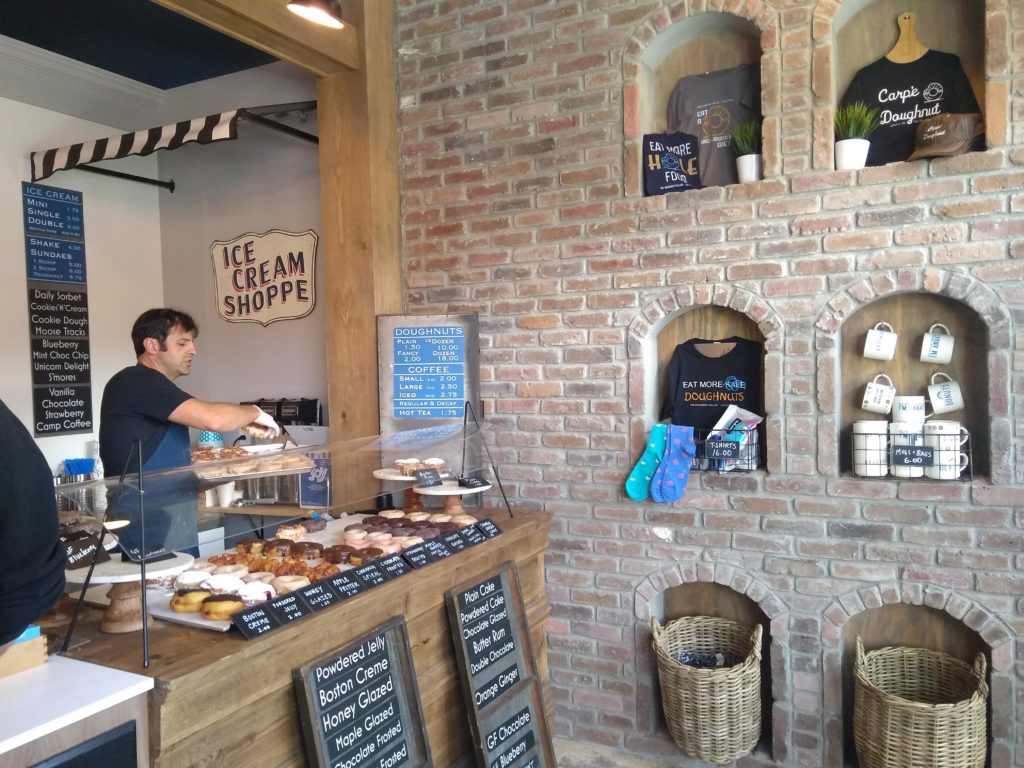 5. Take a class
If you have the time, look at class schedules ahead of time and try to take a class while you are here. The Littleton Studio School is located in a beautiful building right along the river and offers classes on everything from painting and clay, jewelry and stained glass, to electroforming and foundry art. If you have kids who are interested in STEM check out the class schedule at White Mountain Science for classes in robotics, coding, and more. If you are more interested in some fitness classes, check out RIDE Indoor Cycling Studio for a drop in class or take some calming classes at Iyengar Yoga North, Studium Fitness, or Root to Bloom Studio. Littleton Bike and Fitness, also frequently has group rides and mountain biking classes.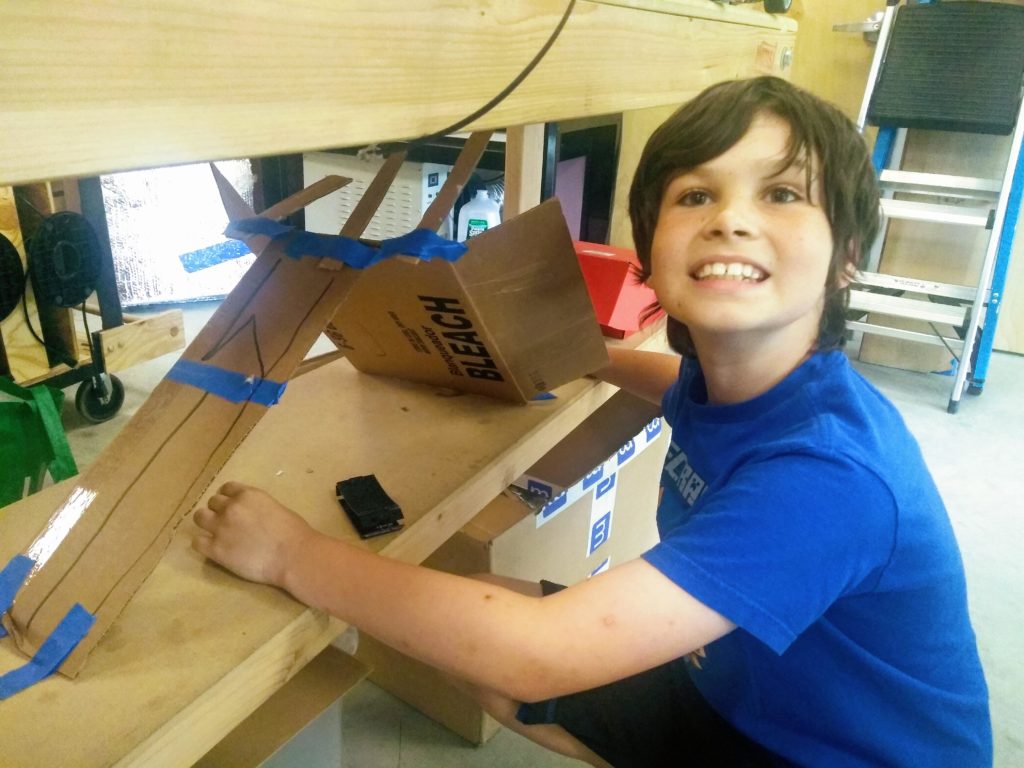 6. Brush up on some history
Like most New England towns, Littleton is full of history and it is well-preserved here by the folks at the Littleton Historical Society. The Littleton Area Historical Museum is located in the lower level of the town Opera House, admission is free (though donations are happily accepted) and they are open on Wednesdays and Saturdays or by appointment. There is something there for everyone, kids and adults – and it is a great glimpse into the history of the area. There are also historic walking tours of Main Street and Cemetery tours, throughout the year.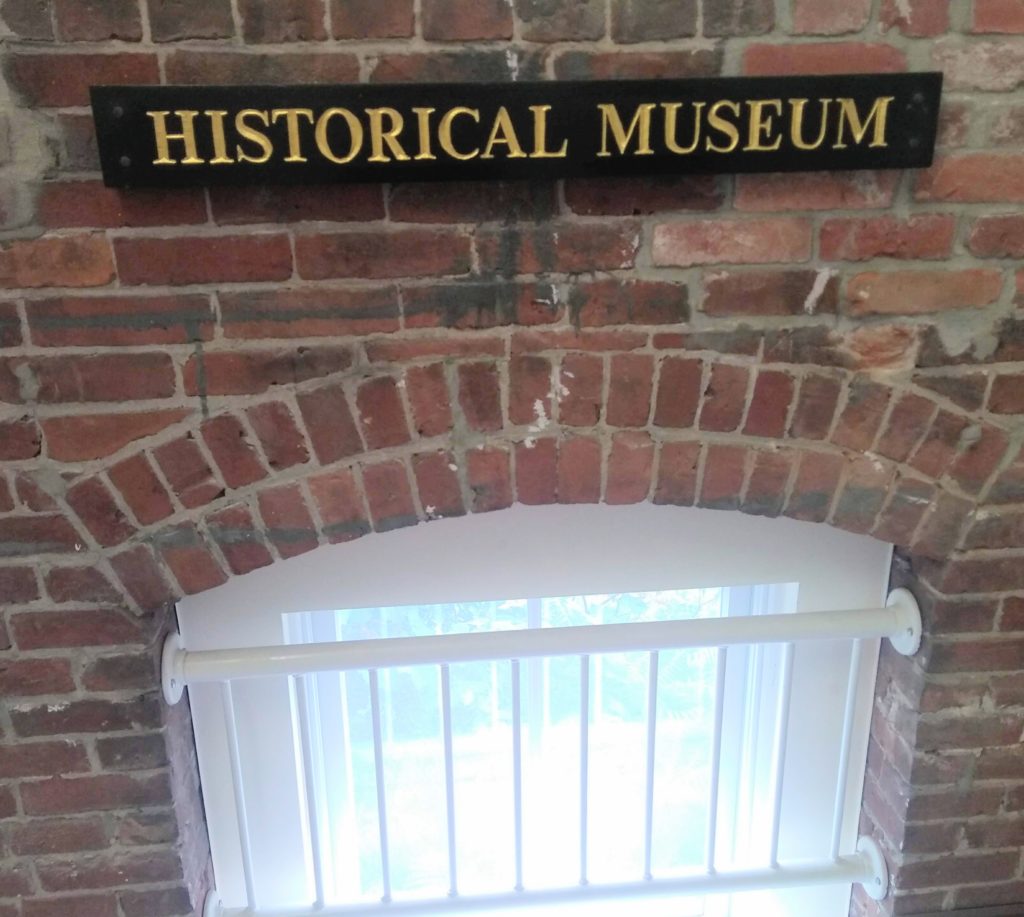 7. Go to a park
Outdoor recreation is highly valued in this area and stopping by a Littleton park is a great way to get a better feel for the area. Remich Park is my personal favorite, located a few blocks behind Main Street. There are playing fields, picnic tables, benches, tennis courts, walking paths, a gazebo which features outdoor concerts in the summer, and a playground (currently out of commission because it is being replaced with a new one). Harmony Park is another favorite, situated along the river behind Main Street, with outdoor instruments for anyone to play. If you are looking for more peace and solitude, go to the Dells, a good place to walk around the pond and have a picnic.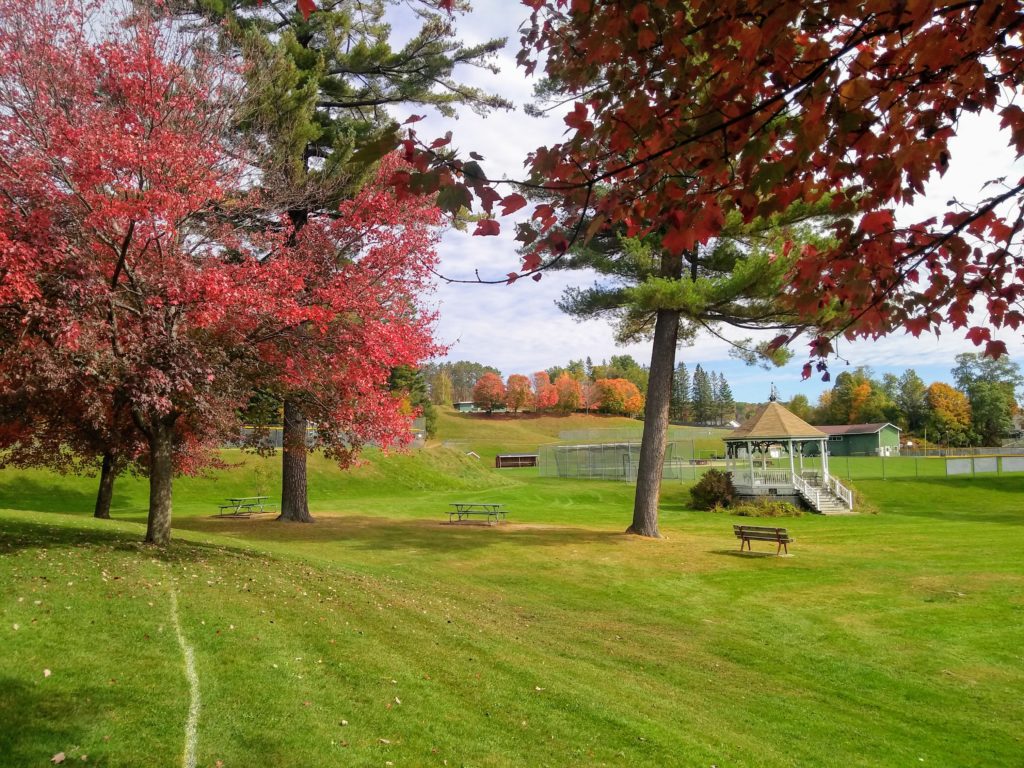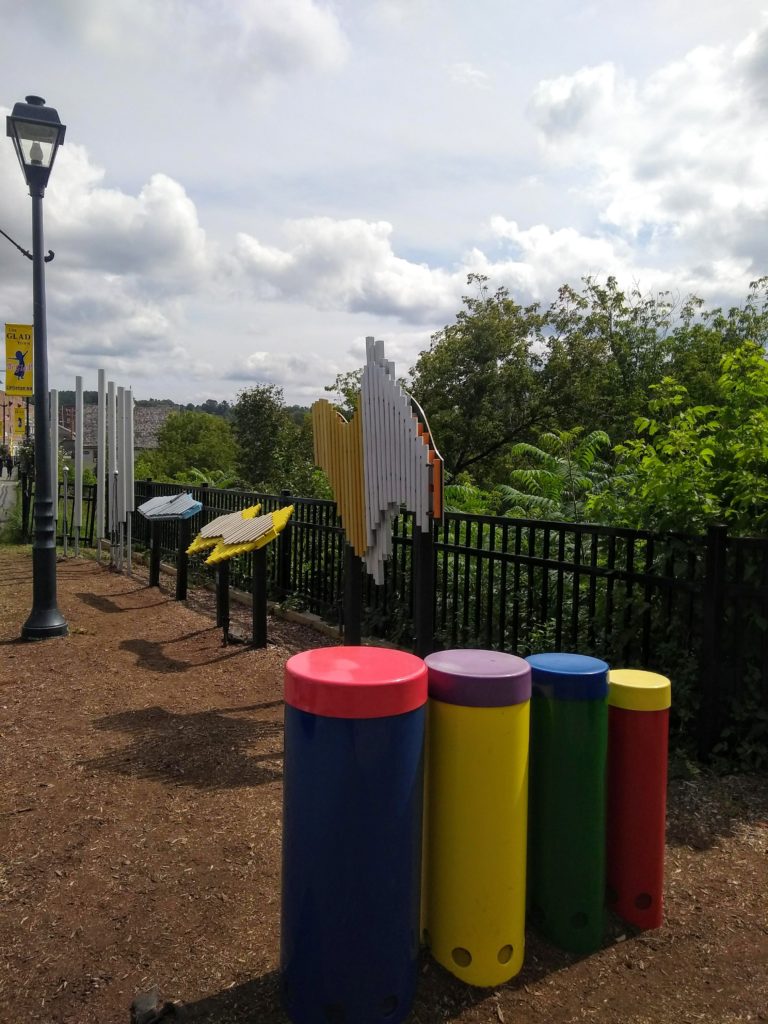 8. Head to the trails
Whether you like to hike, bike, ski, snowshoe, or snowmobile, there are trails for you in Littleton. The Pine Hill Trail is located steps away from Remich Park, it is a nice hike with some bits of local history along the way. Connecting to the Pine Hill Trail are the PRKR MTN trails, 23 miles of hand-built trails for mountain biking, hiking, skiing and running. Swing by Littleton Bike and Fitness for a map and a bike rental if needed. If you want a hike with a view, take PRKR MTN trails to Linda's Lookout, or go to Kilburn Crags for a scenic overlook over the town of Littleton. There is also Mt. Eustis, the town ski hill that you can hike up or ski down depending on the season.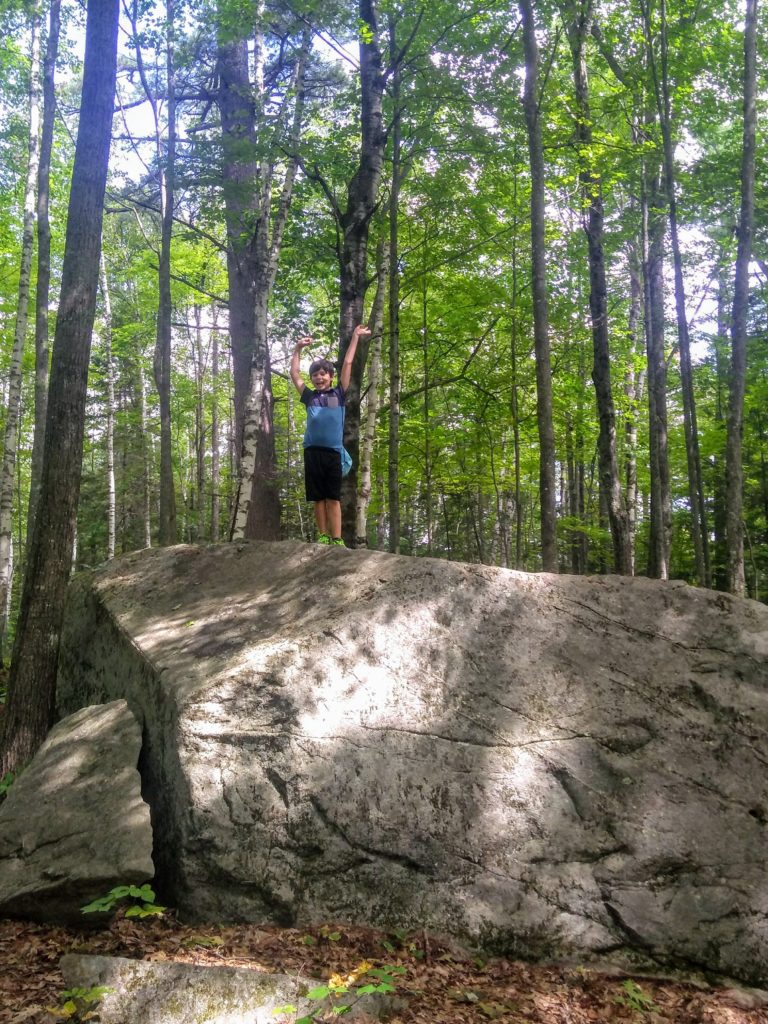 9. Enjoy the water
If you enjoy swimming, fishing, kayaking, or just being around the water, there is plenty of water here for you. The Ammonoosuc River runs through the center of town and there are many little spots to dip a toe in or launch a boat/kayak along the river. The town is also bordered by the Connecticut River for more water opportunities. For lakes, head to the Moore Reservoir is a 3,000 acre body of water in town that offers hiking trails, boat launches, picnic areas and swimming, and is a popular place to fish. There is also Pleasant Pond, the pond at the Dells, and Forest Lake in nearby Whitefield.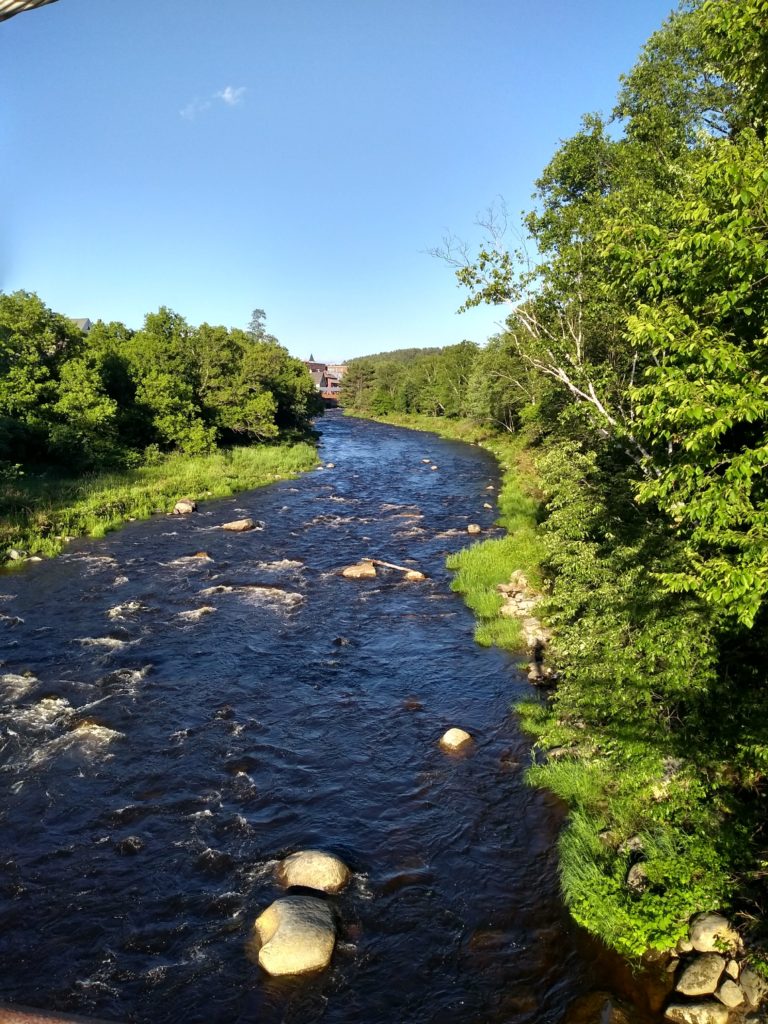 10. Say hi to Pollyanna
Littleton is the birthplace of Eleanor H. Porter, author of Pollyanna and the town really celebrates its identity as the Glad Town. Stop by the statue of Pollyanna in front of the library for a picture and head across the street to the Pollyanna Shop for some souvenirs. Check out the Pollyanna banners flying all over town and even our Pollyanna crosswalks.