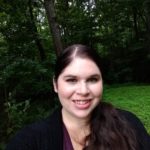 Hi! I'm Ana.  I grew up all around New England, left for college, then came back and bounced around some more until I finally found home in the White Mountains of New Hampshire.  Before I moved here, I was afraid to make the jump and didn't know what I was missing.  There are a lot of misconceptions about this area of New Hampshire and I fell for a lot of them (to read more about those misconceptions check out my Myths of the North Country series).
In the spring of 2018, my husband and I purchased my dream home – a 100+ year old Arts and Crafts styled New England Farmhouse, in my dream community – the quirky, cheerful, vibrant and walkable mountain town of Littleton.  Prior to moving, I scoured the internet for every bit of information I could find about living in this area and didn't find a huge amount out there.  Since we moved, I have found myself in a constant state of awe at how amazing this area is, and have been wanting to tell people about it all the time.  Clearly I needed to channel my enthusiasm for the area into blogging and putting more information out there, rather than just continue to talk my friends' and family's ears off.
I live in Littleton with my husband Cal, our two kids Ryan* (age 9) and Saoirse* (age 2), and our dog Rusty.  When I am not raving about where I live, I am out exploring the area with my kids, hiking, or working on writing that book that I keep promising my son I will write for him.
Aside from raising happy and healthy kids, my big goals in life are to see as much of the world as possible, help others, and maybe even finally write that book. I haven't gotten to see as much of the world as I would like yet, but I am working on it.  I have been pretty devoted to helping others throughout my life, I am even trained as a therapist, with degrees in psychology and social work.  However, for now I am focusing most of my emotional energy on my kids and my home, and am settling for helping others on a volunteer basis and in smaller ways.
About the Blog
Plaid Polka Dots has evolved a lot over the years.  I started blogging on this site at a time when I was overwhelmed with anxiety and was hoping to use writing as a coping mechanism.  The name Plaid Polka Dots came about years ago when my son declared that plaid was "his pattern" and decided that his baby sister's pattern should be polka dots.  The name also seemed apt to describe the imperfections and clash of different aspects of life that I was working hard to reconcile at the time.  I am in a very different place in my life now, but the name still fits to describe my kids as well as an imperfect, unconventional life that is awesome nonetheless.
I have refocused my writing on this blog and now my primary goal with it is to share more information about the White Mountains, especially the Littleton area.  One way that I am doing this is through Sunday Snapshots and Tuesday Tour Guide posts.  On Sundays look out for a picture or two of somewhere in this area (or another area if I am traveling) and on Tuesdays I follow up the post with more pictures and a more detailed explanation of that place.  You will also find detailed posts about this area or personal reflections on parenting or other things on Wednesdays.
In addition to writing about my local area, I write about different projects I take on or have completed.  As a new homeowner of an old house and as a parent, I have a lot of projects on my radar.  My projects usually center around organization, home improvement and kid's activities.   You will find new project posts every Friday.
If you want to see even more posts or send me a message, check out Plaid Polka Dots on Facebook!
I hope you will join me on this journey as I explore and share more about my area, projects and life!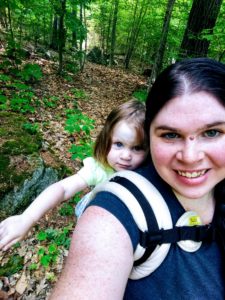 *A note about privacy:
In the interest of keeping my children's names from being easily Googled and connected with this site, I write under a variation of my name that is different than the name I use in daily life, and I do not refer to them by their real first names.