Along the Ammonoosuc River – Tuesday Tour Guide
The Ammonoosuc River runs through the heart of Littleton. Historically, the river played an important role in the town's history, with mills and factories lining its shores.  The river continues to play an important role in the town today, not for industry and manufacturing, but for recreation and hospitality.  The river adds to our town's charm and makes for a pleasant walk through town or a lovely meal on the patio of one of our area restaurants.  On a nice day, you can see kids splashing around in the river and people fishing from the rocks.  I have even watched whitewater kayaking lessons taking place.
There are at least four bridges that you can walk across in the main section of town (I am sure there are more if you go further).  The most popular with tourists is a wooden covered pedestrian bridge that was built in 2004.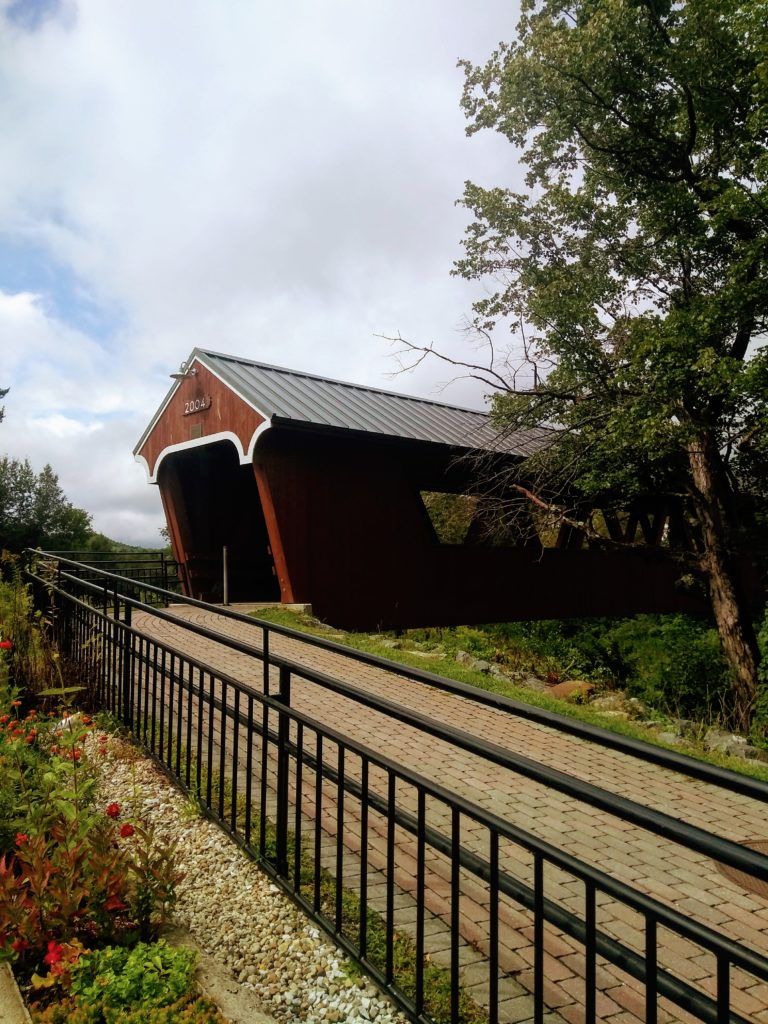 This bridges connects an area with the Senior Center, Farmer's Market and free parking on one side of the river, to the area just behind Main Street that is lined with restaurants and shops.
The riverwalk extends on both sides of the river and the town has future expansion plans for it as well.  The most intimidating bridge along the riverwalk (to me at least) is the Curran Suspension Bridge that sways when you walk on it and has a floor of metal grating.  A suspension bridge has existed in that spot since 1902, although the current bridge was built after the hurricane in 1938.
Along the riverwalk there are benches and peaceful spots to sit and enjoy the river. There is also Harmony Park with large outdoor instruments for anyone to play and picnic tables to eat at.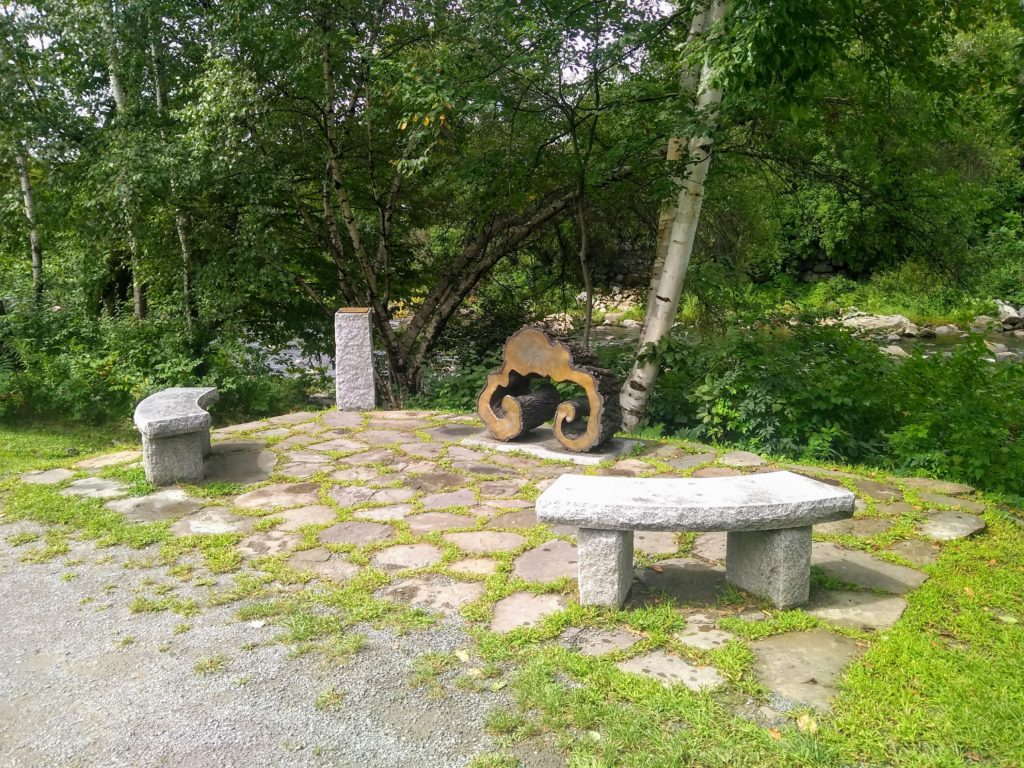 There are also many spots all along the river with well-worn paths that people use to get to the water and out onto the rocks.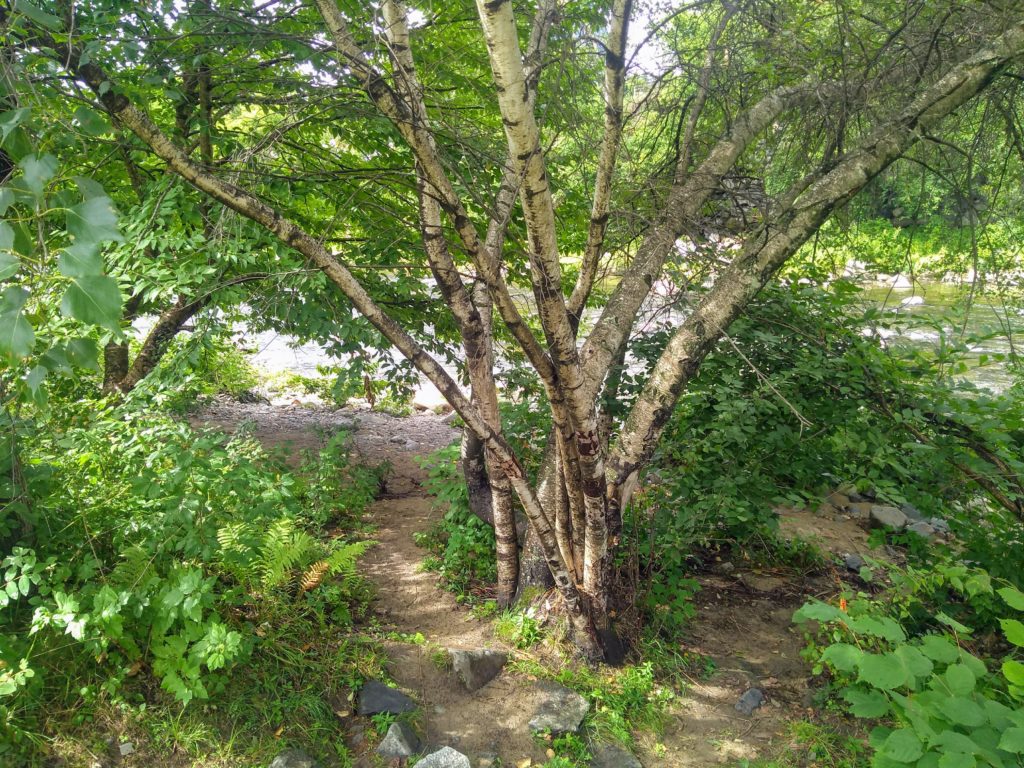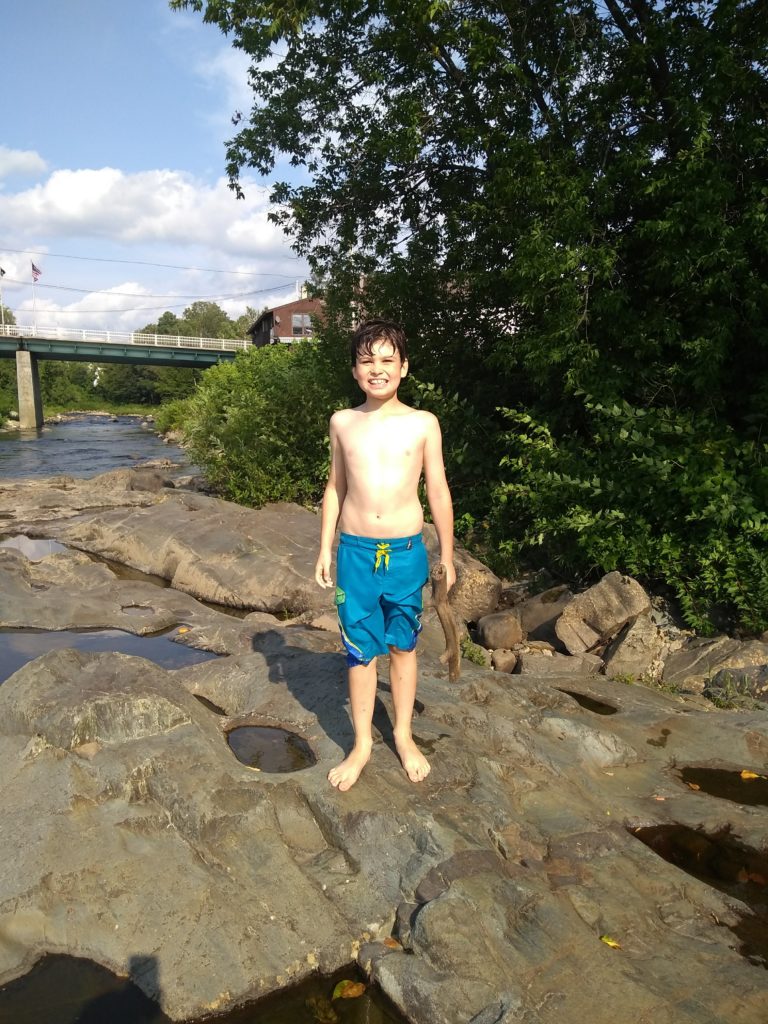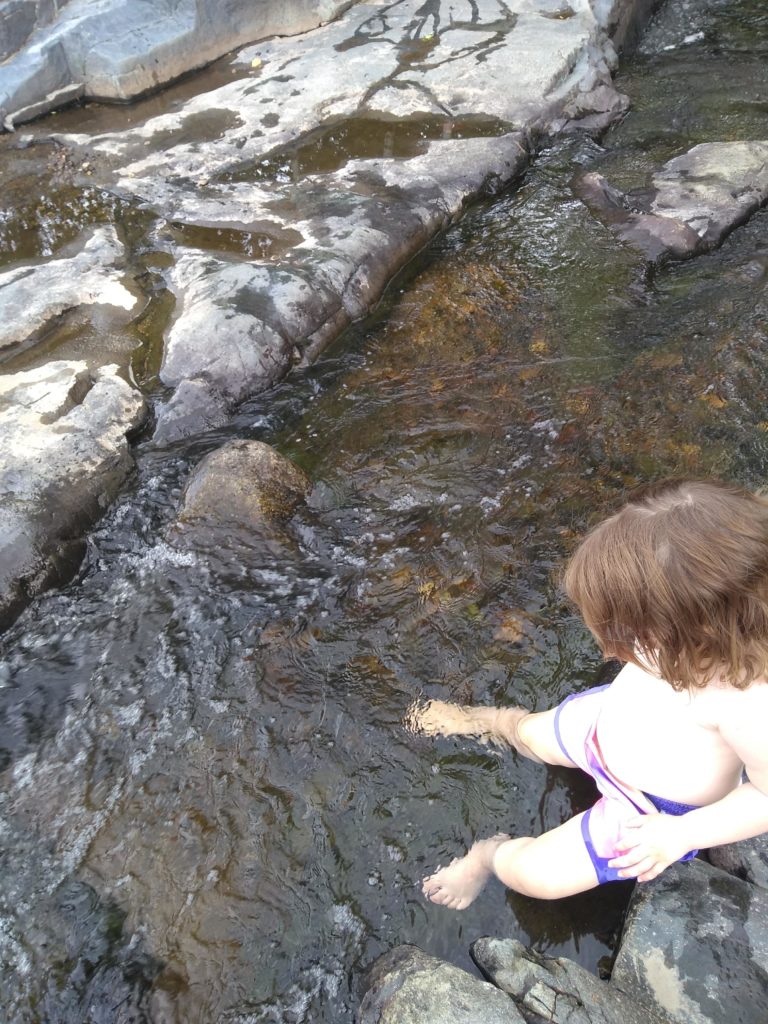 Note: I shared this post to a blog link-up called Our World Tuesday. If you want to see posts from other bloggers about their areas, go check it out here!