Apple (and Pumpkin) Picking at Windy Ridge Orchard
This past weekend, we finally had an opportunity to check out Windy Ridge Orchard in North Haverhill, NH.  Windy Ridge was the closest orchard that I could really find information about online and is about 40 minutes away from our house in Littleton.  I asked around a bit, because a lot of local businesses and orchards do not have an online presence, but Windy Ridge Orchard was highly recommended to me by everyone I talked to.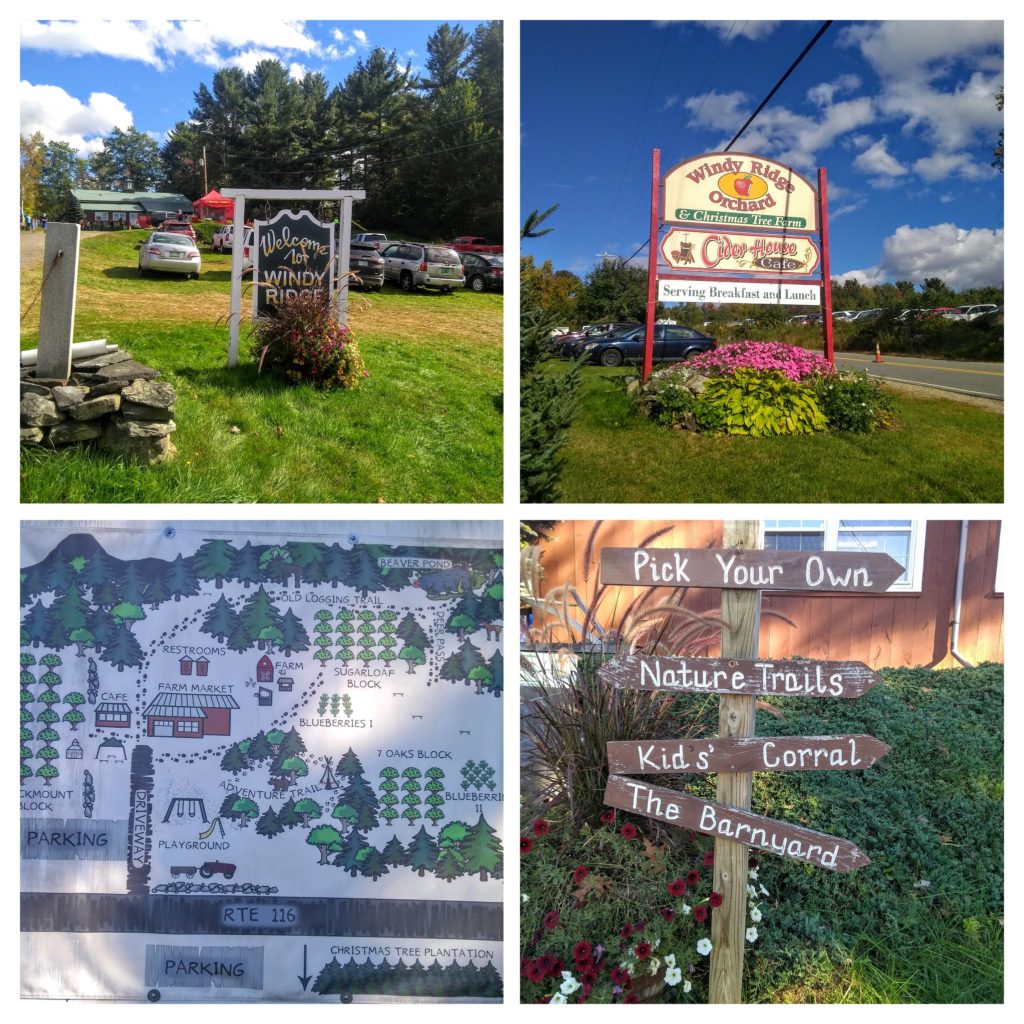 As it turns out, Windy Ridge is much more than just an apple orchard.  They also have blueberry picking, a pumpkin patch, and Christmas trees depending on the season.  There were animals that kids could watch and feed (the animals at Windy Ridge were probably the most well-cared for looking animals that I have seen in that type of environment). There were nature trails for hiking, a playground for kids to run around, and an "adventure trail".  There were scarecrows with clothing bins so kids could dress them up and lots of wooden cutouts that kids could take pictures behind.  A tractor even pulled a "cow train" around the orchard.  There were so many fun things for kids and families at Windy Ridge!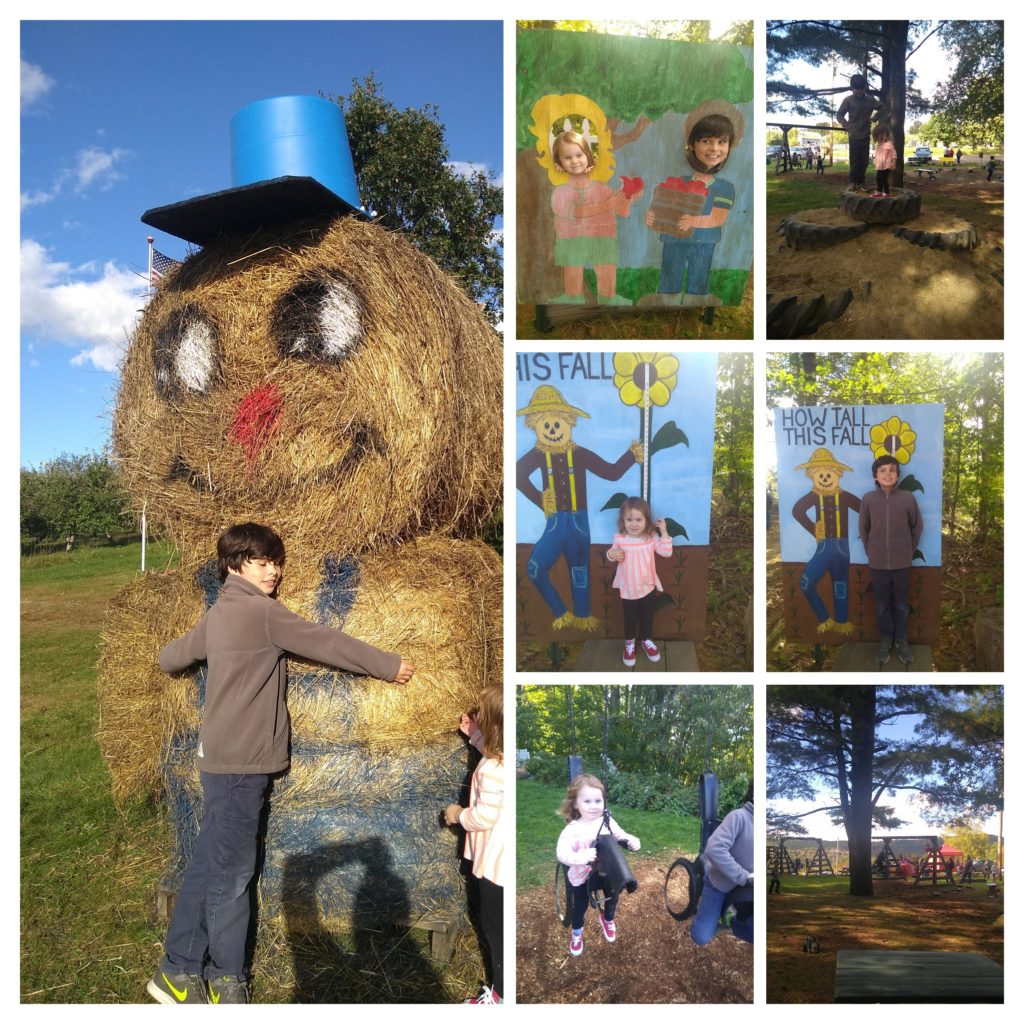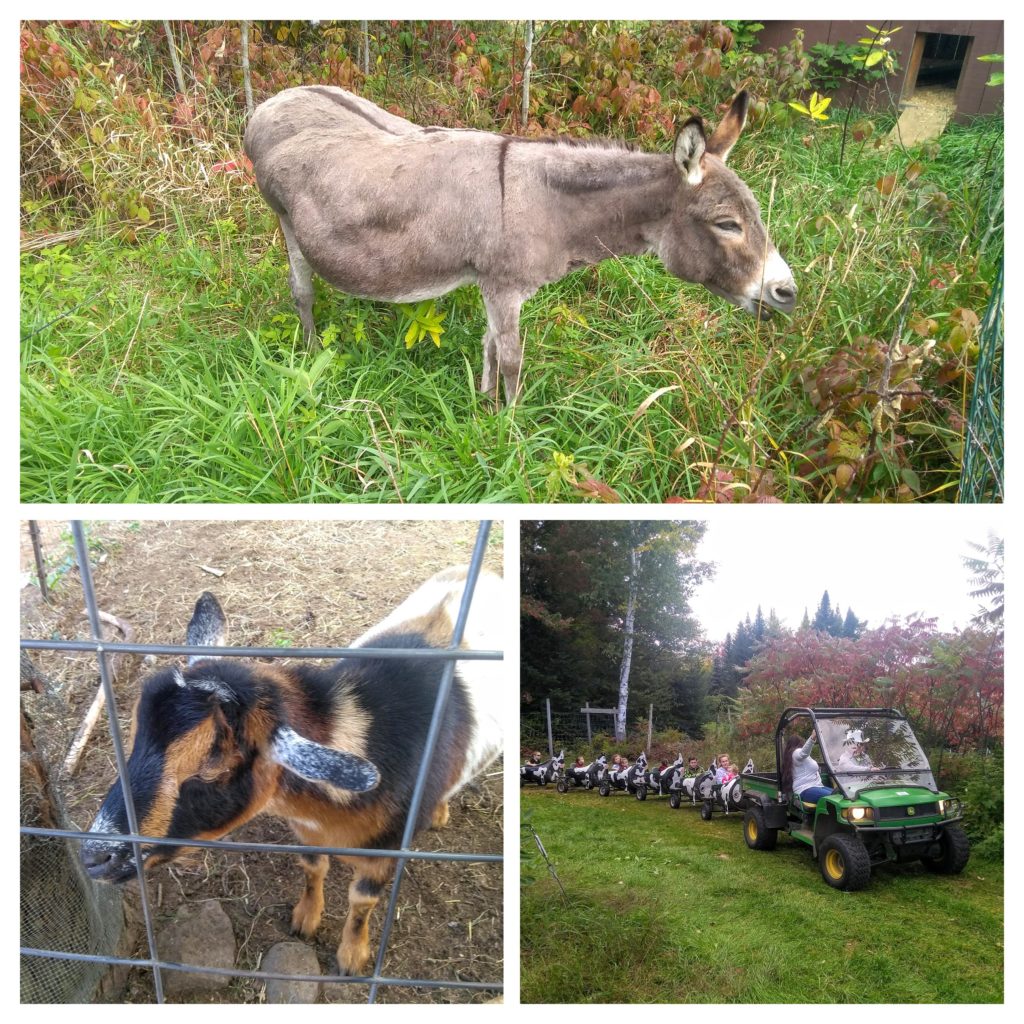 We were worried that there wouldn't be many apples left to pick at the end of September, but we still found a good selection of apples and the kids had a blast picking them.  After that we headed over to the pumpkin patch and picked out a pumpkin to take home.  We were planning to take the kids to a pumpkin patch within the next few weeks, but with the pumpkin patch right there we could accomplish apple and pumpkin picking at the same time.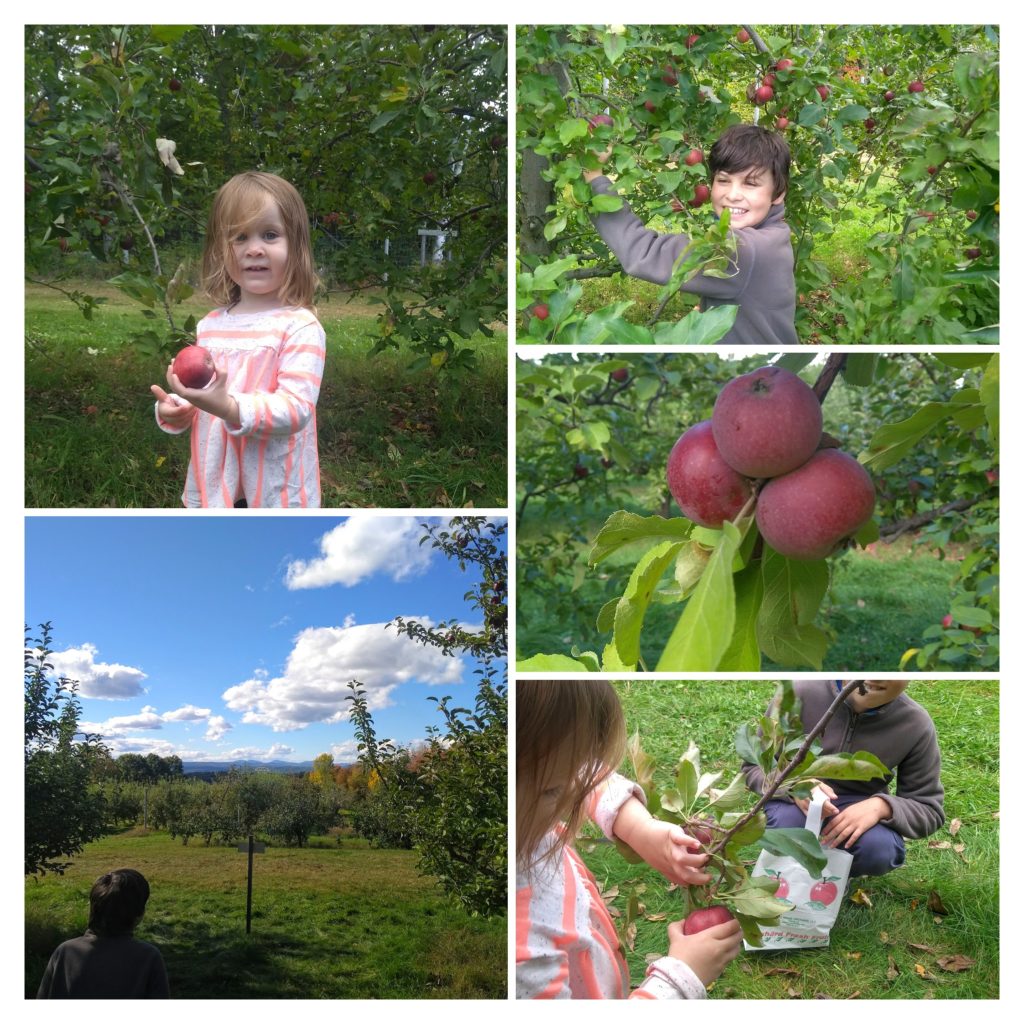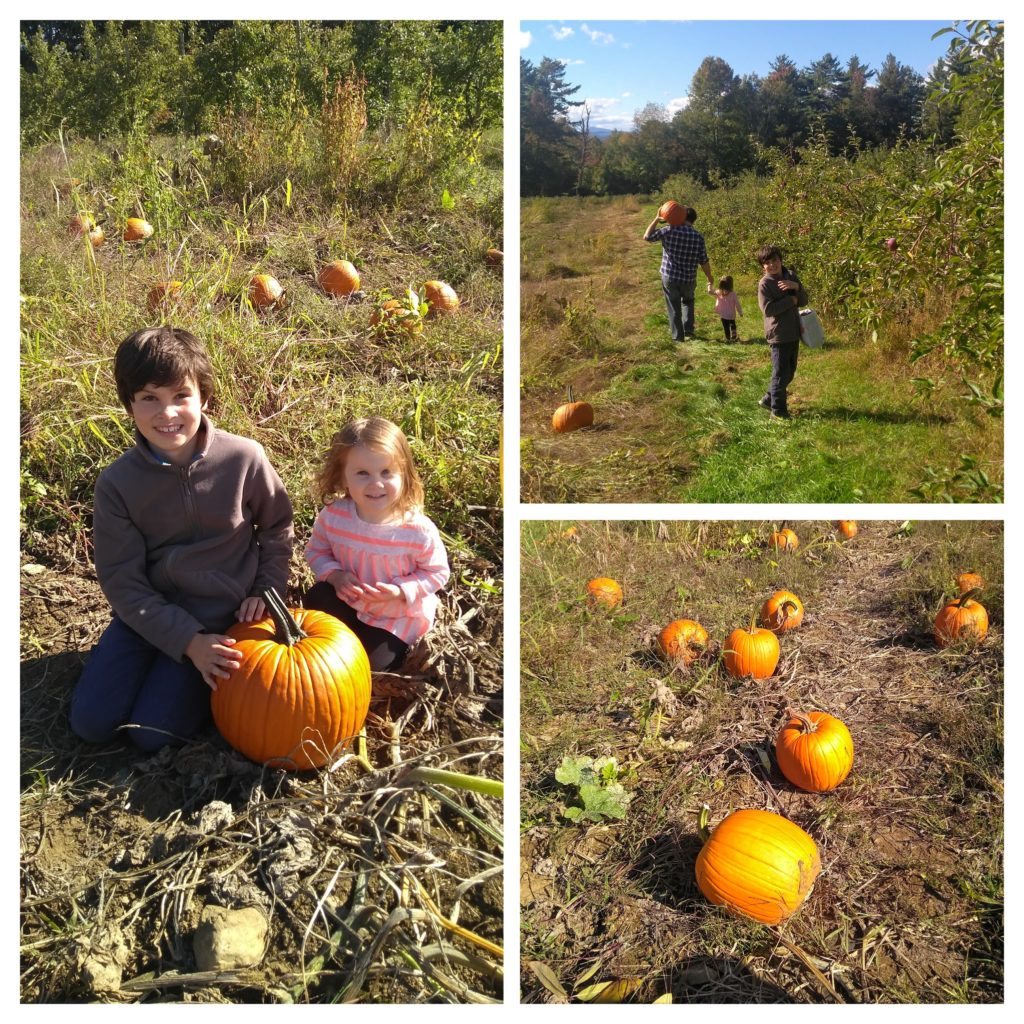 After apple (and pumpkin) picking the kids played on the playground for a little bit before we checked out the orchard's Cider House Cafe.  Windy Ridge has a full cafe with breakfast and lunch menus, kettle corn, a wine room and wine shop and an adorable New England gift shop.  By the time we made it over to the cafe, they had already stopped serving lunch, but they still had exactly what we were looking for – cider and donuts! The donuts were amazing, I have been meaning to try fresh apple cider donuts from an orchard but I never want to wait in the inevitably long lines.  Cal waited in line for us while I played with the kids on the playground and got us all fresh cider and donuts that would have been worth any wait.  There were plenty of picnic tables out front with amazing views (I can definitely see why it is called Windy Ridge).  Saoirse even tried warm apple cider for the first time and quickly drank my entire cup.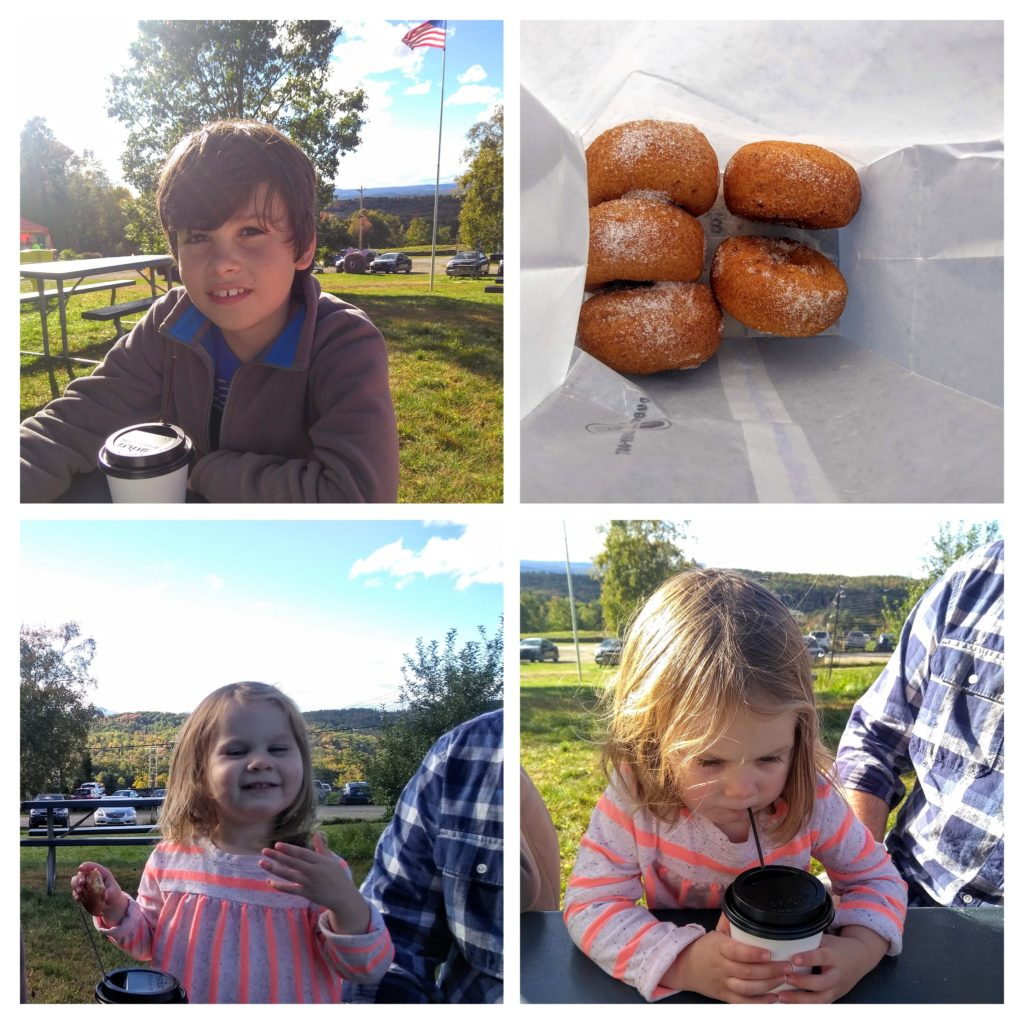 Windy Ridge Orchard was a great way to spend a day and I can already tell that it is going to become a family tradition.
Note: I shared this post to a blog link-up called Our World Tuesday. If you want to see posts from other bloggers about their areas, go check it out here!