Time has been flying lately and I can hardly believe that we have already started another school year (as of a few weeks ago)! This year is a big transition year for both kids. Fiona is in kindergarten and Connor is in 7th grade. Hopefully this will be a great transition year for me as well – with Fiona finally in school for full days, I hope to have time to actually sit down and write.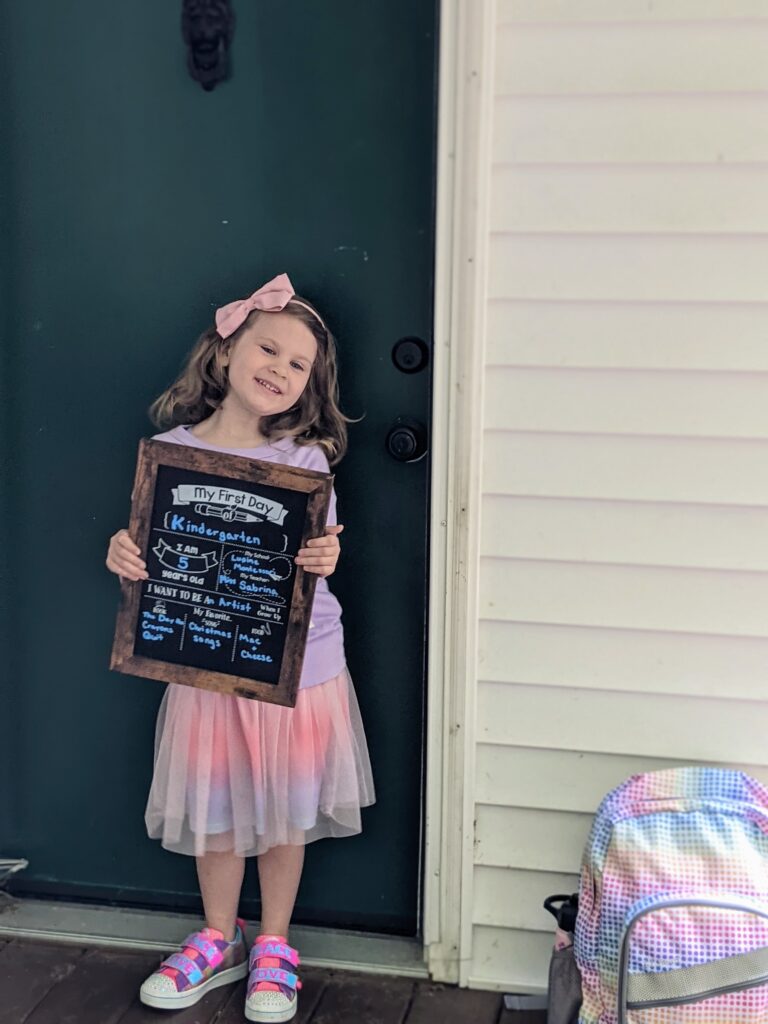 Fiona started kindergarten this year. She is still going to the same wonderful Montessori school that she went to for the past two years. Montessori classrooms have multi-age grouping, so ages 3-6 are in the same Primary class. This is great for Fiona, because she is in the same classroom with the same teacher, but working on higher level work. The biggest adjustment is that she now goes for full days as opposed to half days before she was at a kindergarten level.
I have resisted the Pinterest trend of back to school chalkboards for a few years now (I'm not really sure why, they are cute and make for a great photo memory), but this year I picked one up and Fiona loved filling hers in. Her favorite books are The Day the Crayons Quit and The Day the Crayons Came Home. She wants to be an artist when she grows up, and her favorite food is macaroni and cheese.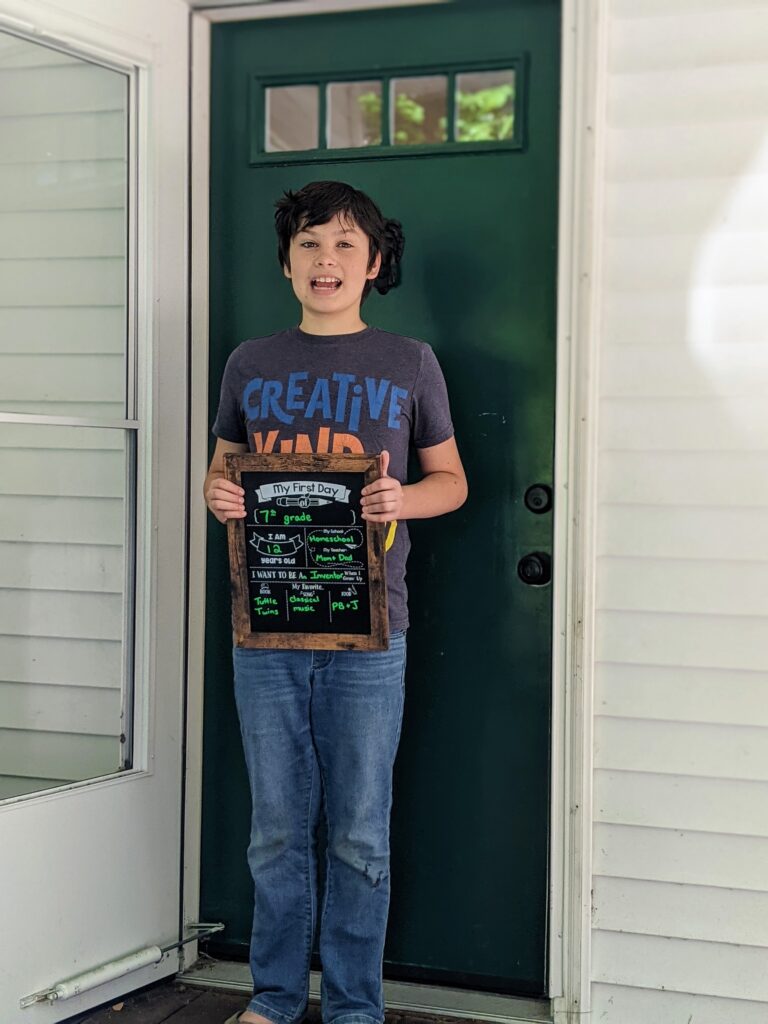 Connor is starting seventh grade this year. If he were still in public school, this would be a huge transition year for him. Seventh graders in our town go to a junior high wing at the high school. We are still stepping up the workload, but Connor has decided to continue homeschooling this year (more on that in a future post). We are still in the process of easing into the school year and our curriculum, but it has been so great to have the extra one on one time with Connor, and he has really thrived since making the switch to homeschooling.