Creating an Elven Warrior Costume
When Ryan first told me he wanted to be an Elven Warrior for Halloween, I was intimidated and had no idea where to start. I made him look through Pinterest with me until he could give me an idea of what he was picturing in his mind. As it turned out, he wanted something that looked similar to Link in Legends of Zelda.
I still wasn't sure where to start, but we agreed that I would sew him a tunic and hat. We ordered him elf ears for a few dollars from Amazon.
For the tunic and hat, I took him to a local sewing shop to pick out fabric. He picked out a dark green velvet for the hat and an iridescent green satin for the tunic. He also found an elastic strip of material for a belt.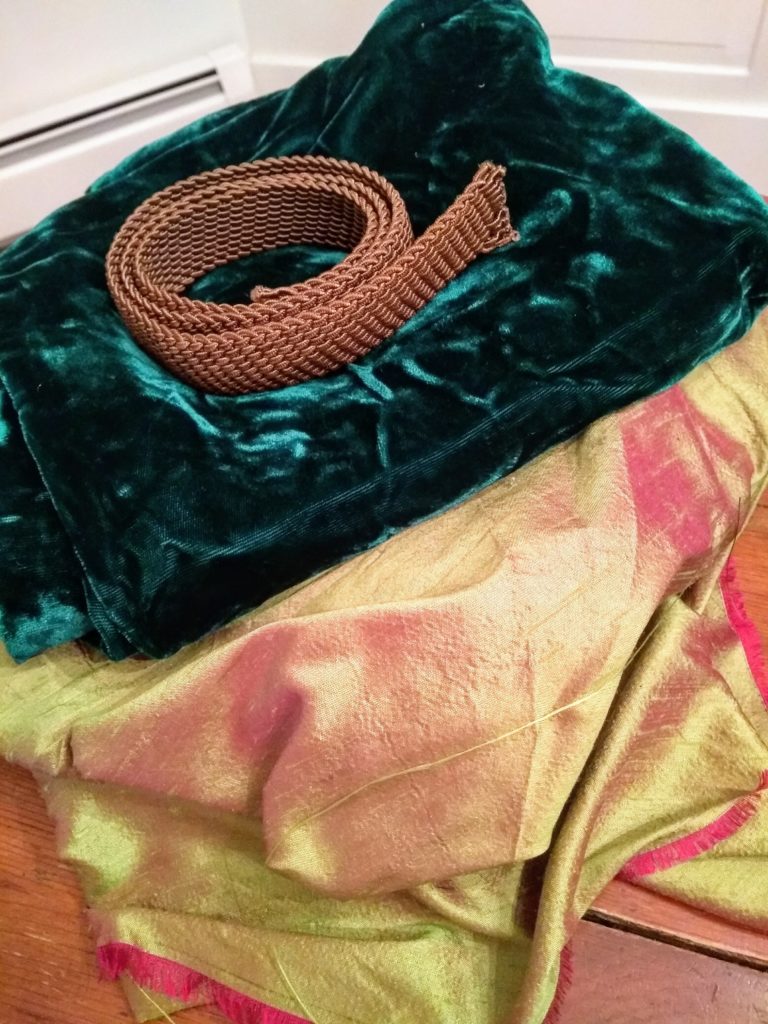 I looked up tutorials for how to make an elf hat, but decided to try to wing it and ended up completely botching it. I salvaged the hat by sewing it completely together, though it has a messier shape than the perfect elf hats from the tutorials. As it turned out, Ryan liked the imperfect shape.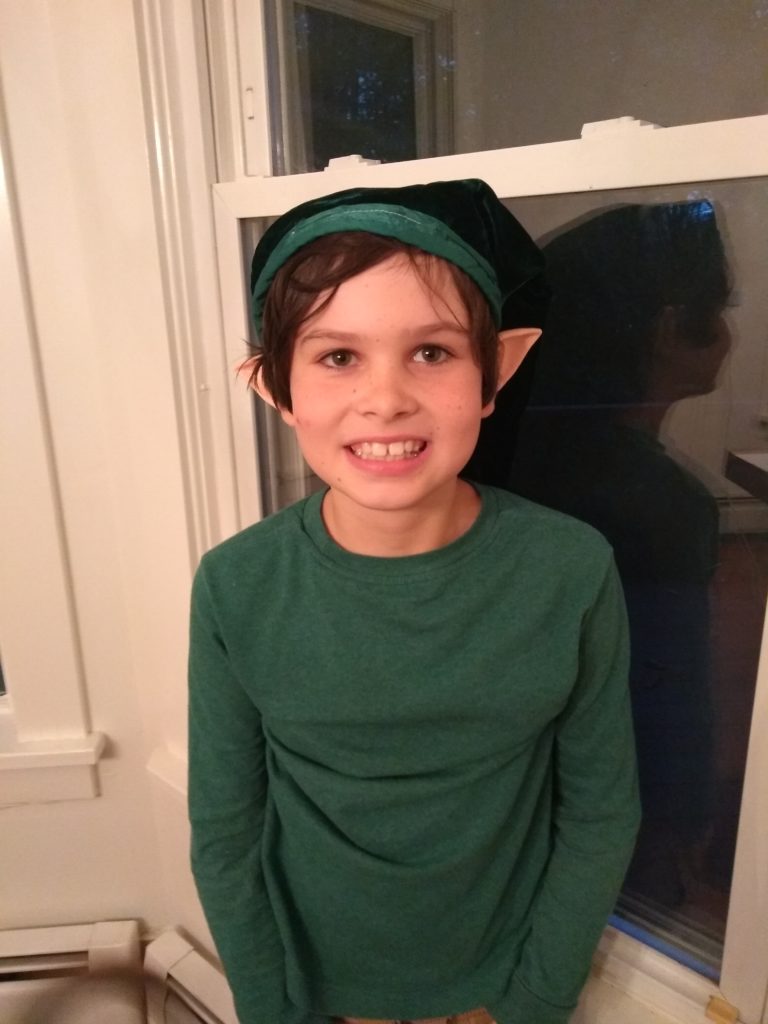 As I sat down to work on the tunic, it occurred to me that I could have just bought him an oversized green shirt and made some cuts in it. I had already let Ryan pick out material though, so I was committed. I found a basic tutorial for how to make a T Tunic and used an oversized shirt as a pattern. I made sure to allow a lot of extra room in the material, because Ryan wanted it to bunch a little and the fabric has no give to it.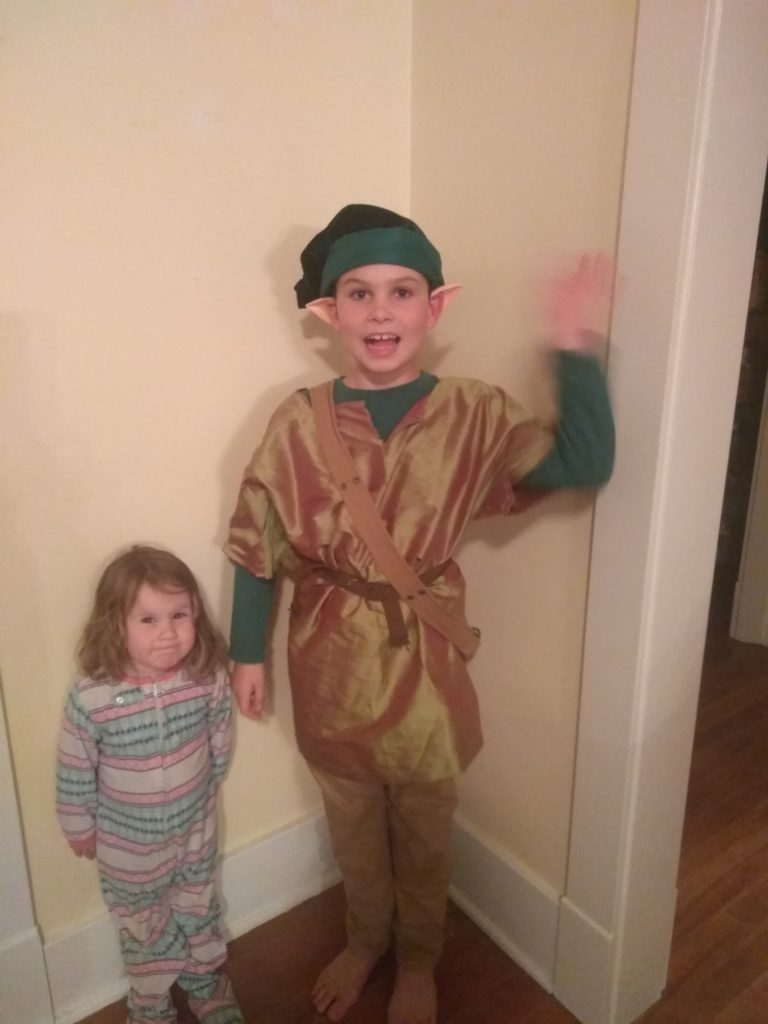 The tunic was the trickiest part. Once that was done, we just had to go to Ryan's closet to find a green long sleeve shirt and khaki pants to go under the costume. I secured his elastic belt with a safety pin and borrowed an old by from Cal for him to swing over his shoulder.
Saoirse loves his costume too and they are both excited for any opportunity to wear it.