Finding Our Perfect Christmas Tree at the Rocks Estate
What better way to get into the Christmas spirit than to cut down your own Christmas tree? For the past three Christmases, we lived in the Lake Sunapee area of New Hampshire. Each year, we bought our Christmas tree from someone local. It was usually someone who happened to grow Christmas trees in their front yard. There was never much selection, but we found some beautiful trees and Ryan was able to experience cutting down a tree ourselves.
This year, we were excited to go to the Rocks Estate to find our perfect tree. Sitting on Christmas Lane in Bethlehem, the Rocks has 1,400 acres of Christmas trees, trails, and gorgeous views. I was amazed to discover that people drive from all over to cut down their own Christmas tree at The Rocks Estate. While we had chosen the Rocks Estate because it was only a 5 minute drive, others were driving across states to go there. The Rocks even has a special tourist package that includes a hotel stay, horse-drawn carriage ride and a tree.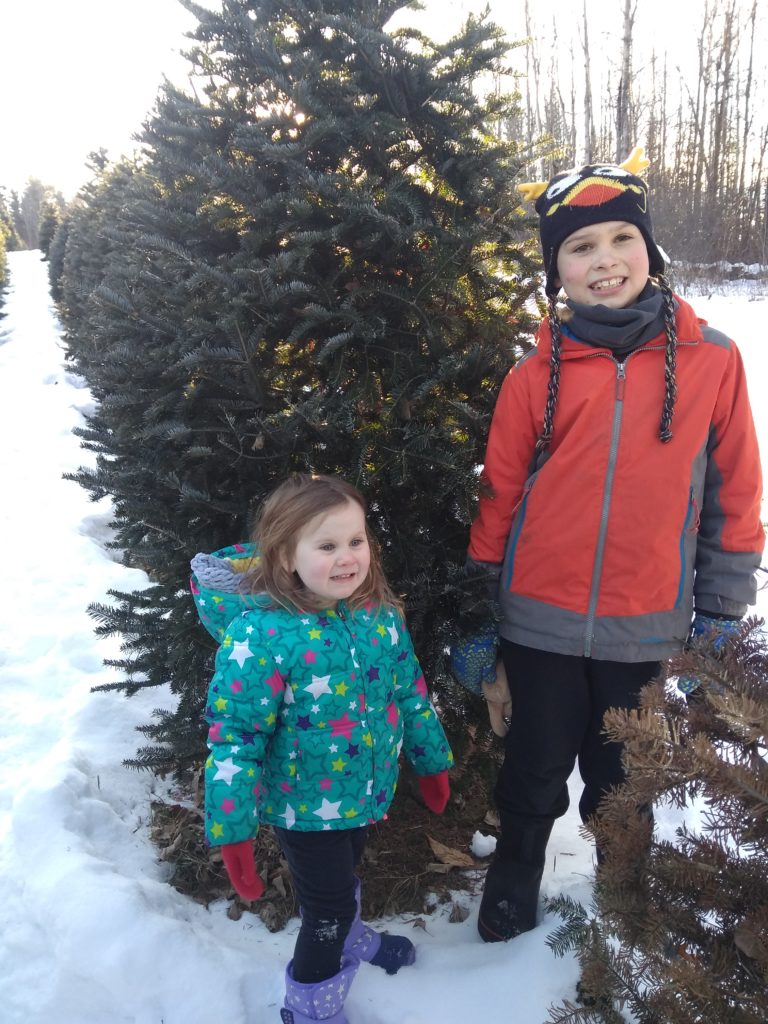 We wandered through the snow to find the helpers who had a wide array of handsaws and tags for any trees cut down. On the way, the kids stopped and went through a Christmas tree maze. The maze was simple, but Ryan and Saoirse loved in and it was a good distraction from the bitter temperatures.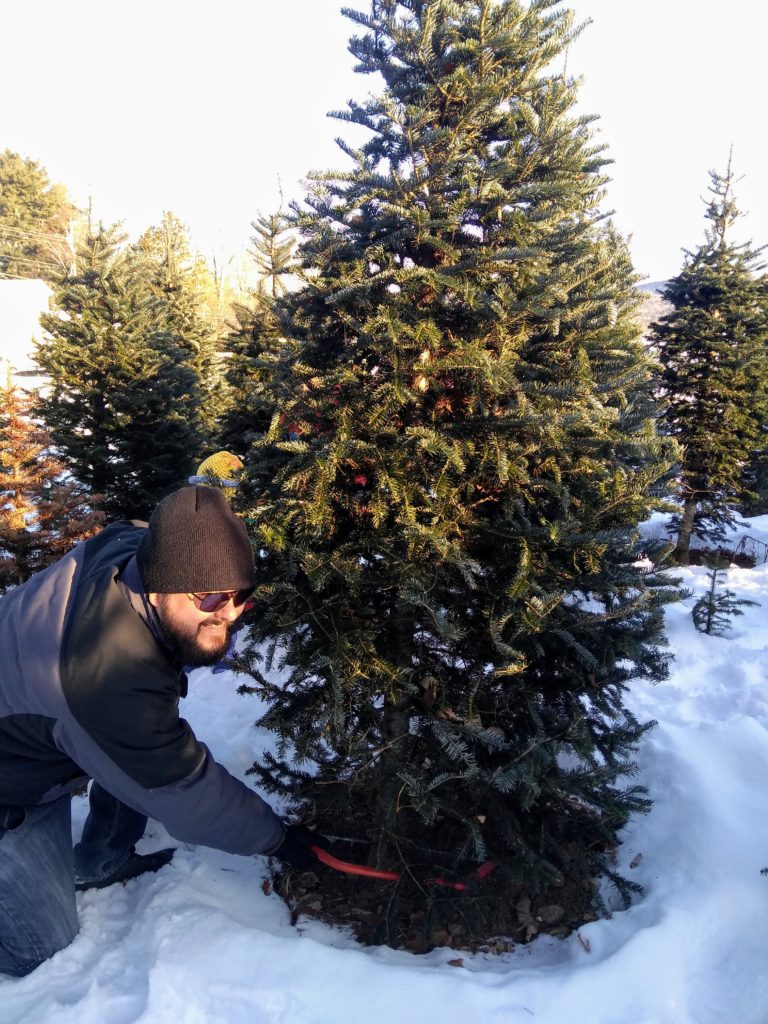 Once we found the Rocks Estate employees, we were pointed to two groves of trees on opposite sides of the small road. We were told that one type of tree had sturdier branches and needles, the other had a stronger Christmas smell. We wandered the rows and rows of trees for a while, trying to find one that was just right for our home. It is amazing how much harder it is to choose with so many more options. Far from where we started, we found the perfect tree. Cal cut it down and we dragged it uphill through the snow until we found the employees who had helped us before. They tagged the tree for us and loaded it onto a truck.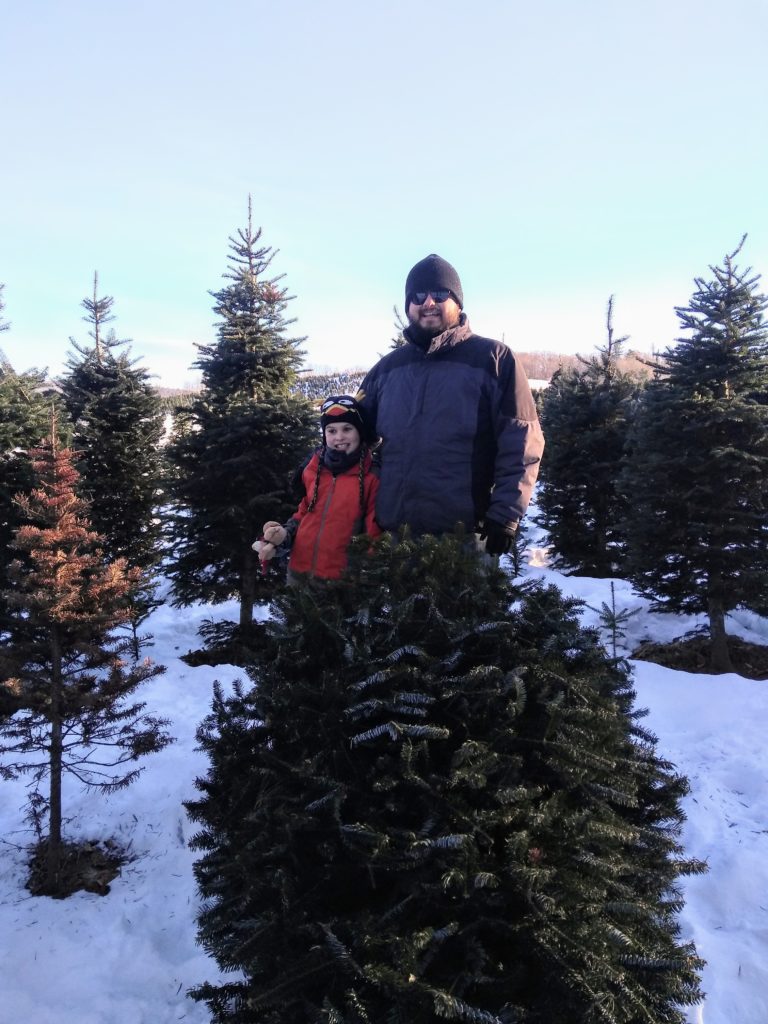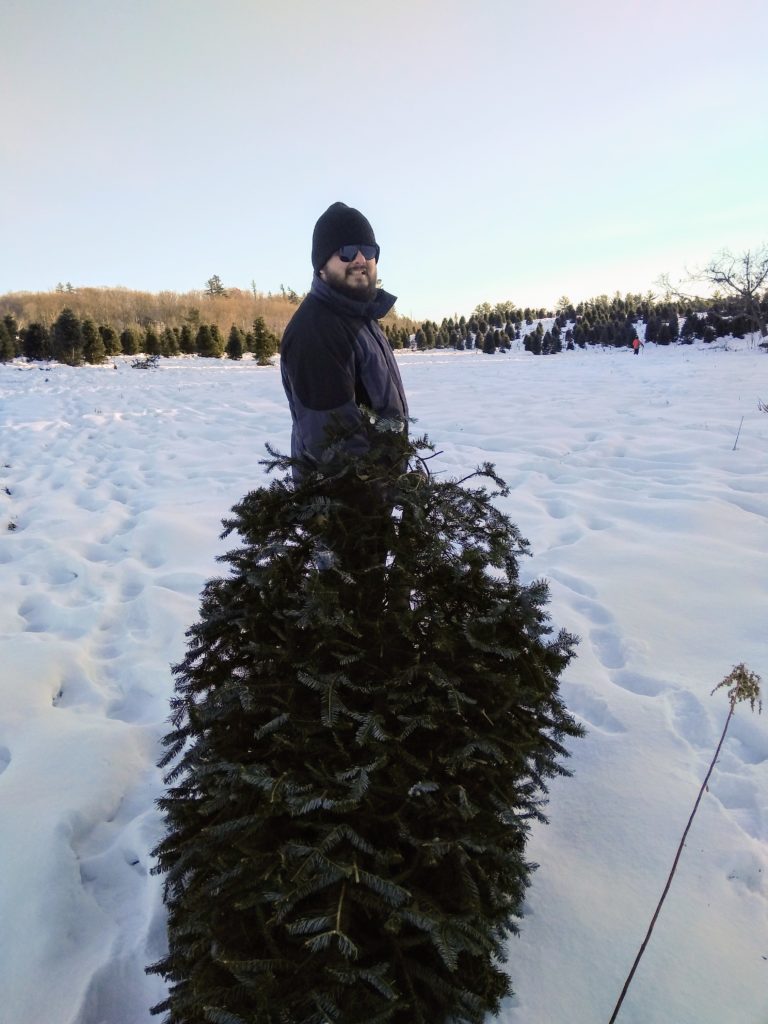 We headed back to the shop to pay for our tree and peruse some beautiful locally made products and gifts. Surprisingly, our beautiful and big tree was actually the same price we had paid for previous trees, but this one included wrapping and tying, as well as a great experience. While we paid, our tree was being put into a machine that wrapped it neatly. Then a Rocks employee helped us secure the tree to our car. The wrapped tree was so much easier to maneuver and the Rocks employee tied it on so securely, that the drive back home was easy and stress-free.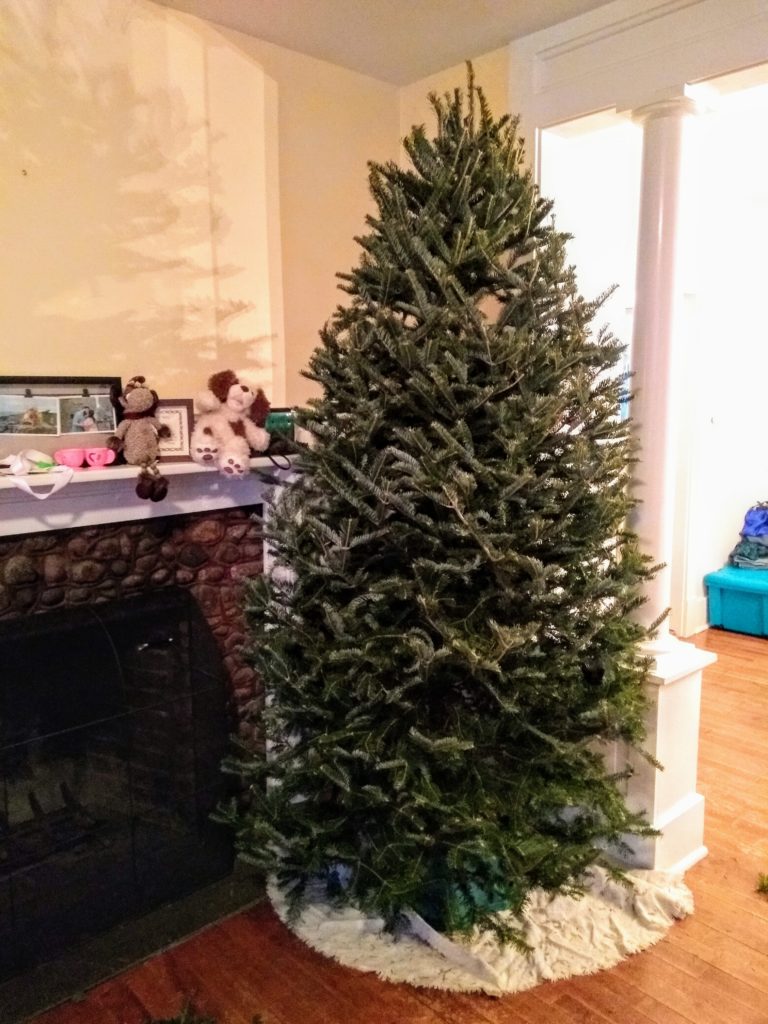 The Rocks Estate is a beautiful location with a lot to explore in any season. We have a beautiful tree and I am looking forward to going back to explore the trails around the Estate in the future!