Winter Fun at Remich Park – Littleton NH
Living in Northern New Hampshire, winter lasts quite a while and it is important to keep kids (and adults) engaged in outdoor winter activities. Littleton does an amazing job providing outlets for those winter activities with skiing, snowshoeing, fatbiking, sledding and ice skating all possible right in the walkable center of town.
Today we went to Remich Park with the kids to enjoy the perfect town sledding hill and the ice skating rink.
The sledding hill provides the perfect slope for a good long sled. There are even free tubes available for anyone to use down the hill. While we were at the park, there were quite a few other families out and enjoying long sledding rides.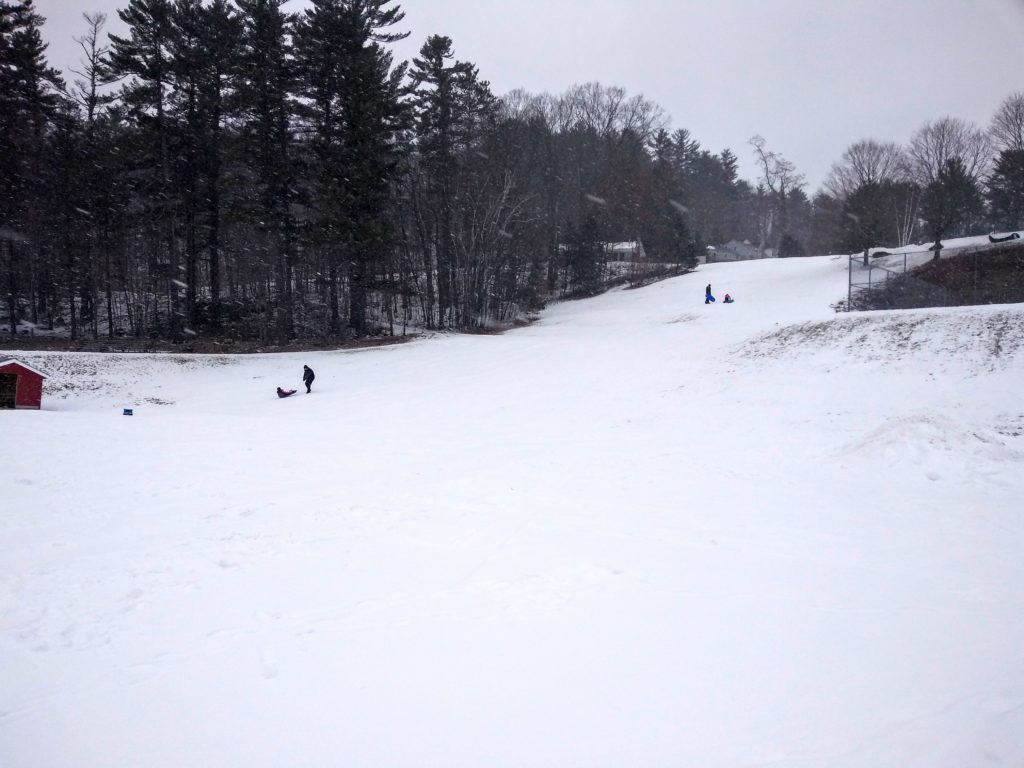 We also walked over and checked out the town skating rink, right next to the sledding hill. The rink is free to use and there is a large selection of skates available that are also free for anyone to use. There were even chairs on the ice for young and beginner skaters to hold on to. The rink is open until 8pm, with spotlights on it to light up night time skating adventures.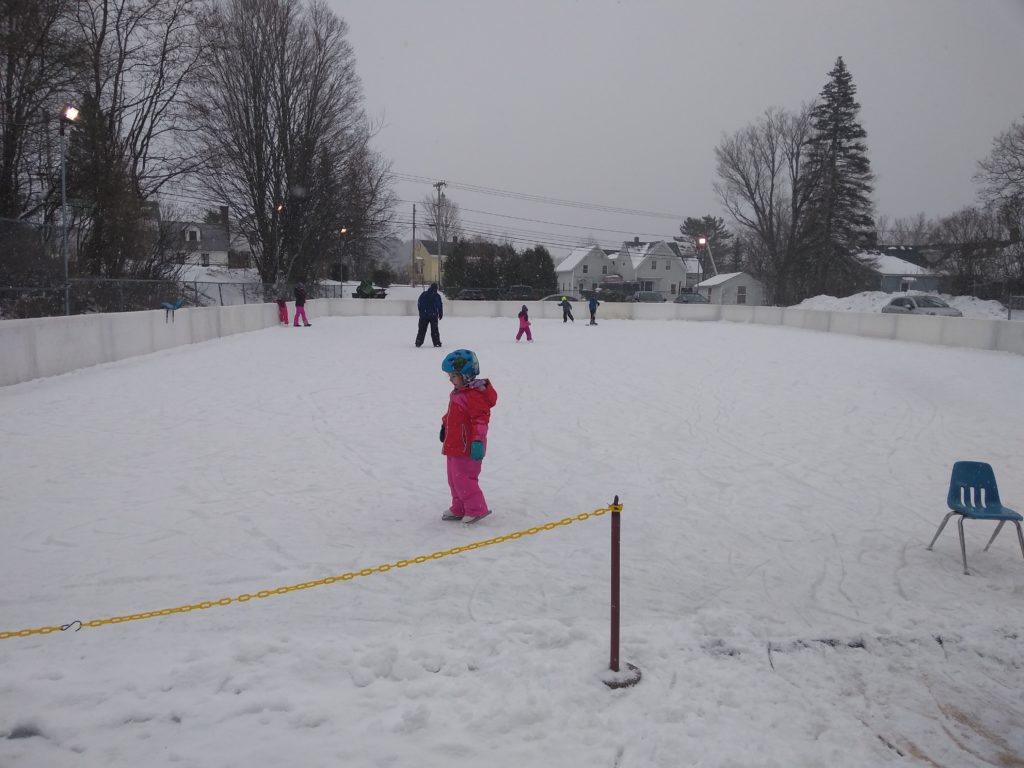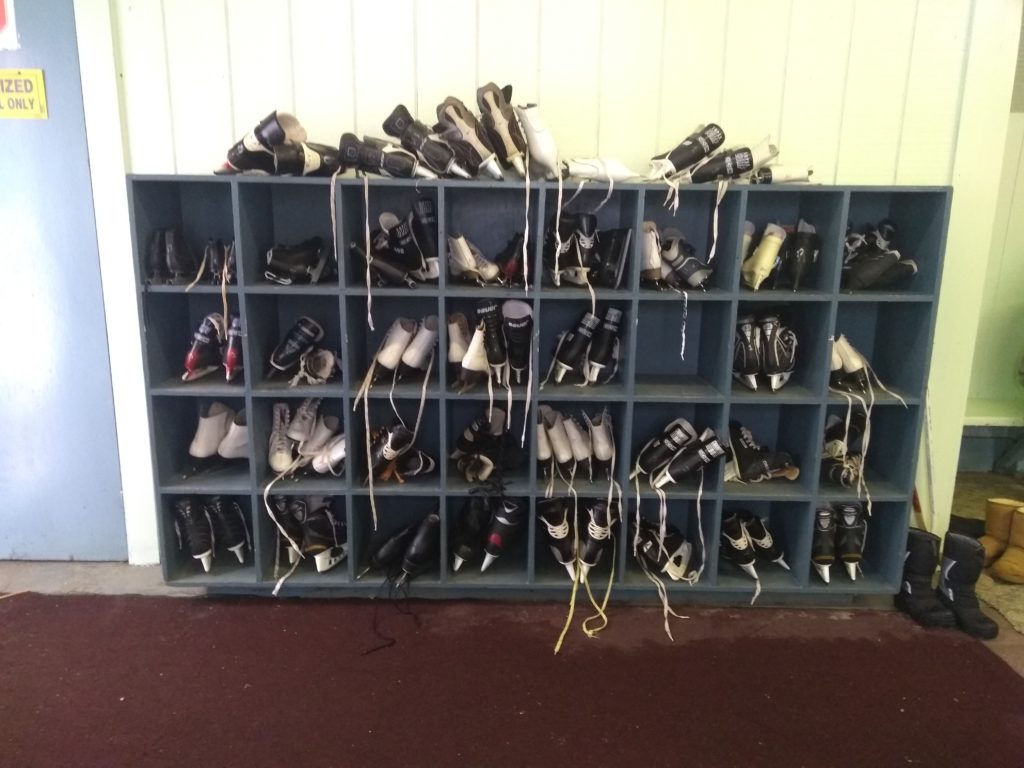 My kids have never ice skated before, but now that we have such a great rink so readily available, I am looking forward to helping them learn this winter. There were a lot of kids and families out enjoying the ice, and even some kids playing a small hockey game in one corner of the rink.
Littleton is one community that definitely seems to have winter recreation down!