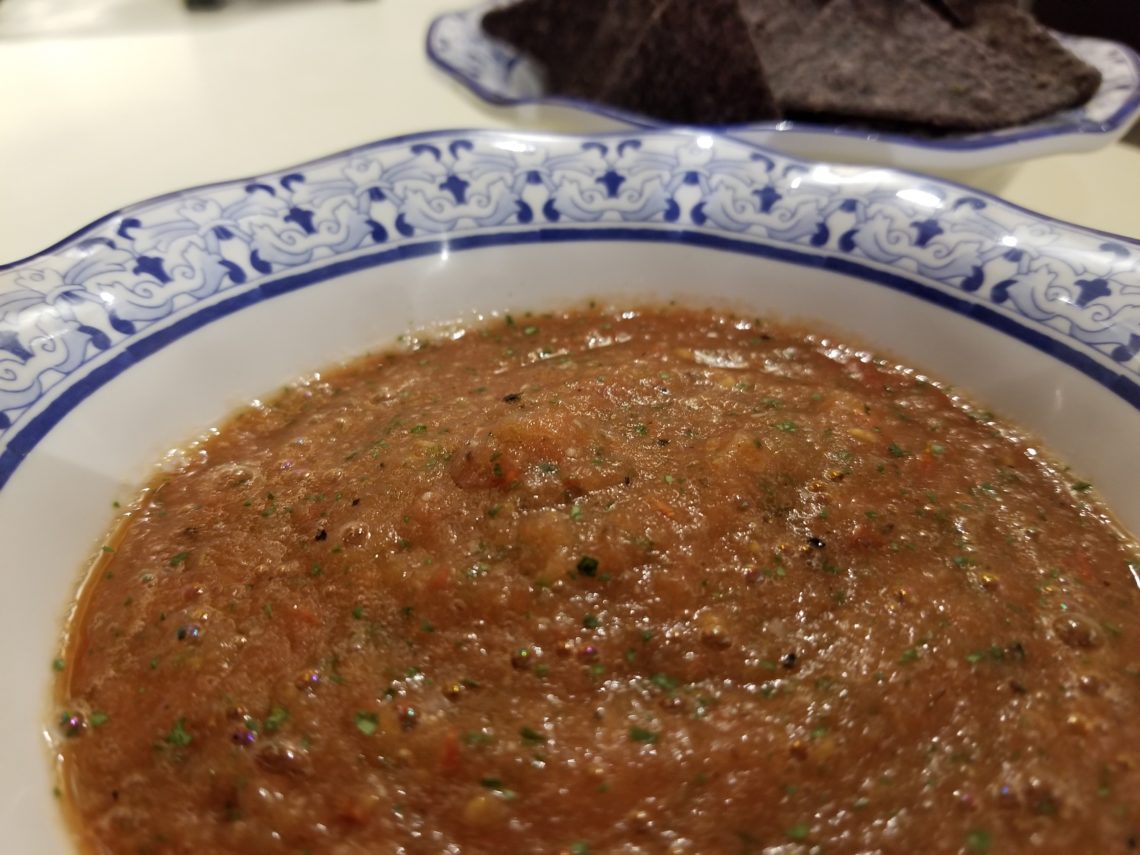 Cal's Homesick Houstonian Salsa
Anyone who has spent much time at my house knows that Cal does most of the cooking, especially when we have company.  He could talk about food for hours and is always experimenting and perfecting his recipes.  One of his simplest and most popular recipes is what he calls his "Homesick Houstonian Salsa".  He usually makes the salsa mild for me, but when we have company, he will generally make a mild and spicier option.  This salsa is always a hit, and is especially delicious when it is still warm and freshly made.
Cal's Homesick Houstonian Salsa recipe
Cal's comments: Salsa is one of the healthiest things you can eat.  It is literally a vegetable smoothie and is low calorie, low carb, not processed, vegan and gluten free.  Salsa isn't just for chips, and as a condiment for classics like tacos, burritos, and quesadillas. It also goes great with seafood, chicken and rice, and all egg dishes. Try tossing salsa with tortilla chips in a saute pan with eggs and cheese to make chilequiles. Once you make salsa like this you will never willingly go back to jarred store bought salsas!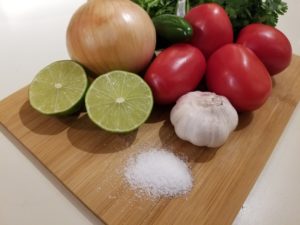 You will need:
5 Roma (Plum) tomatoes
1 medium white onion
2 cloves of garlic
1 jalapeño pepper
1 palmful of cilantro
1 lime
Salt
Roma tomatoes work best since they are fleshier with a more "tomatoey" taste but any type can be used, ditto with the onion. I was a few short so I also used cherry tomatoes. If you are one of the unlucky few with the gene mutation that makes cilantro taste "soapy", just skip it. Jalapeños can have rough cracks on the skin, it does not affect the quality.
I usually make this salsa mild out of the infinite fondness and mercy I feel for my New Hampshire native wife. If my blood relatives are over I crank up the heat. If you want more heat, use serrano pepper instead of jalapeño.
Steps: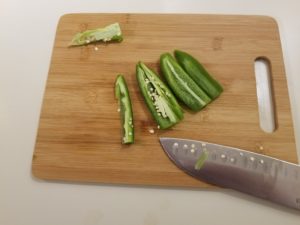 1. Preheat oven broiler to high.
2. Prep the veggies. Cut the stem off the jalapeno.  Stop there if you want the salsa to be spicy. If you want to make it mild, cut the jalapeno in half and remove seeds and white veins. (Spicy in this case is a Texas 4 and a New Hampshire 9).
* When removing seeds from the jalapeño, take care to not rub your eyes, nose, or mouth and wash your hands thoroughly with warm soapy water afterwards. If you don't you might give yourself or someone else an unwelcome surprise.
3. Peel and cut onion into quarters.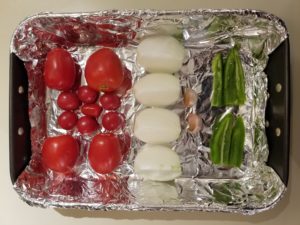 4. Line a large roasting pan with aluminum foil. Place tomatoes, onion, cloves of garlic (with skin still on) and jalapeno. Set pan directly under broiler on top rack and broil for 5 minutes.
*If you are grilling outside or have a gas stove you can also directly char ingredients in the fire to about 50% char. Try it!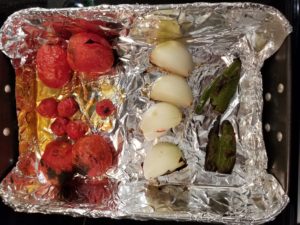 5. After 5 minutes remove garlic and set aside, turn remaining ingredients over and broil an additional 5 minutes. Black charring should occur on all items, this is normal and to be desired.
6. Let tomatoes, jalapeno, and onion cool for a few minutes and place in a blender. Peel garlic and place in blender. Make sure any juice that may have collected in the pan is added as well.
7. Chop cilantro into quarter inch pieces and add to blender with juice of 1 lime and salt to taste.
8. Blend on high for 30 seconds.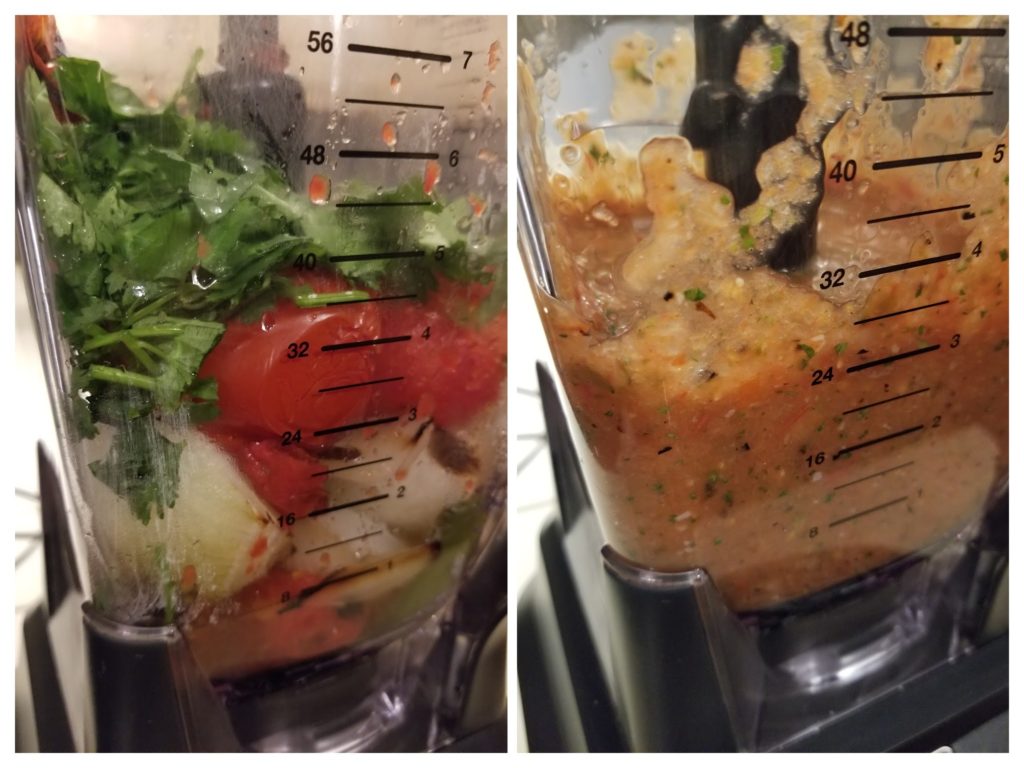 9. Pour into bowl and serve. Warm salsa tastes the best, will keep in the fridge for about a week.