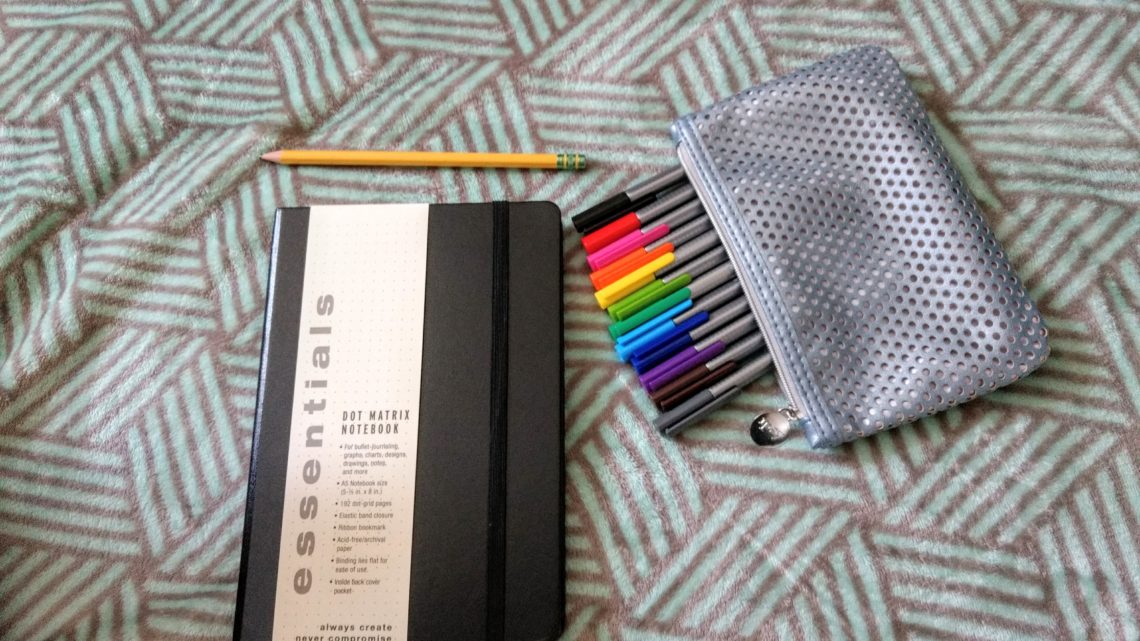 Using a Bullet Journal to Organize Home and Habits
Bullet Journaling methods have become quite trendy in recent years.  A quick search on Pinterest will easily yield thousands of results for creative page layouts.  A search on Facebook will bring up hundreds of Facebook groups dedicated to sharing and discussing using a bullet journal and page layouts.  All of these "bullet journaling" approaches started with Ryder Carrol's Bullet Journal method, a specific organizational system used with a notebook.  If you visit the Bullet Journal website, you can find a step by step breakdown of his method as well as an app, book, and notebook for sale.
The popularity of Ryder Carrol's method inspired many creative and artistic approaches to the bullet journal that essentially turn journaling into an art form.  Bullet journaling Facebook groups focus not just on layouts and the core system, but also materials and craft supplies used and designs created.  Organization can be an art.
A few years ago, I started using a bullet journal type of system to help me organize my life.  My bullet journal was not an elaborate work of art like some I have seen, but I did enjoy sitting down to draw and sketch out layouts.  More importantly using the method really helped me get organized and stay organized while completing my thesis.  Having a spot to write down dates, goals, observations, and check things off as I completed them made all the difference all of the tasks I needed to get done without getting stressed out.  While I can do all of that with my phone as well, taking the time each day to sit down and write things down in a notebook was helpful for me.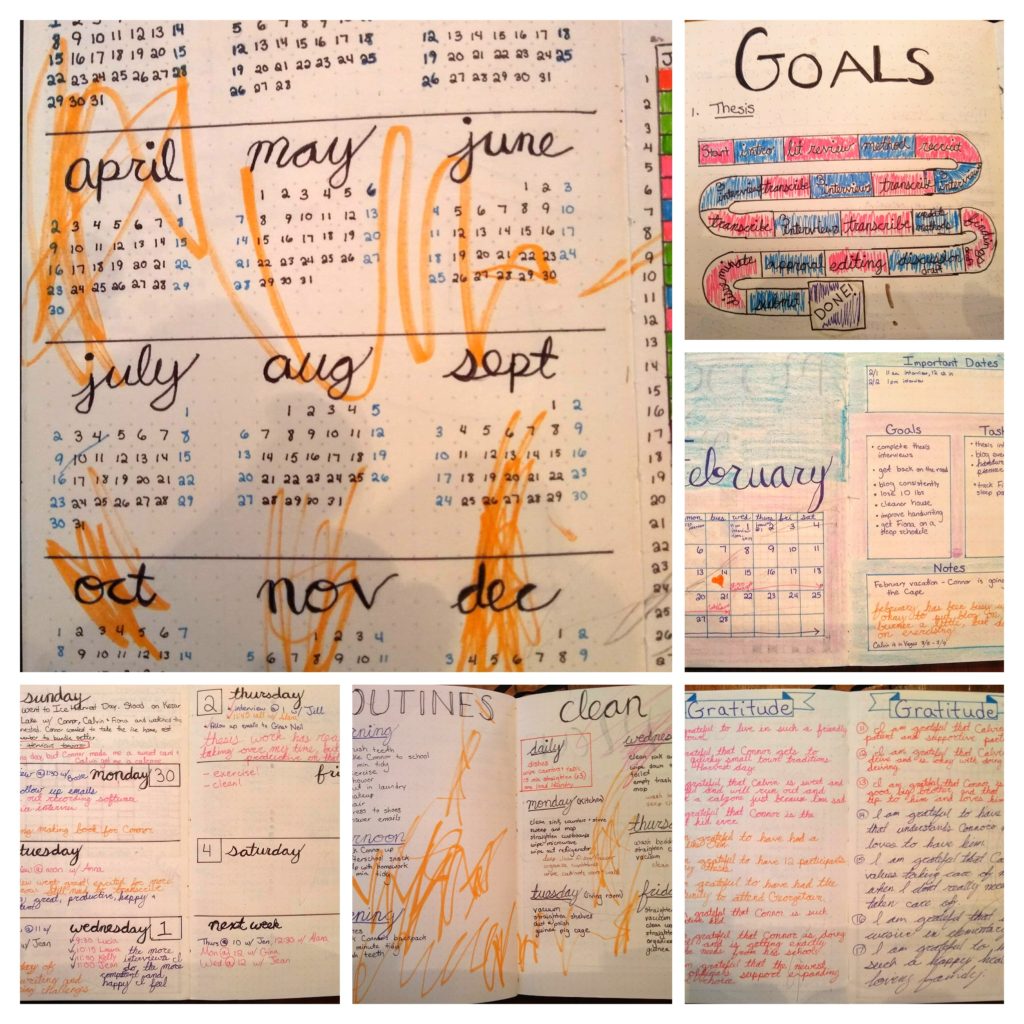 Once I finished my thesis (and as Saoirse grew more mobile and interested in scribbling in all of my notebooks), I became less consistent with using my journal.  I didn't have many tasks to write down or juggle and it seemed like more effort than it was worth.  Since we moved to Littleton, I have found myself wearing a lot of different hats once again (though thankfully I don't have to write another thesis).  I need a way to help me focus on and schedule activities with the kids, household cleaning and projects, time spent writing and posts I need to write for this blog, Friends of Lakeway commitments, community events, and social events and obligations.  The best way for me to manage all of that is a bullet journal.  I don't follow the official method to the letter, but the spirit of the method works for me.
Right now I am still working on putting together spreads that I need for a cleaning schedule, writing schedule and daily routine.  So far I have started my weekly layouts and monthly calendar and I feel more focused already.