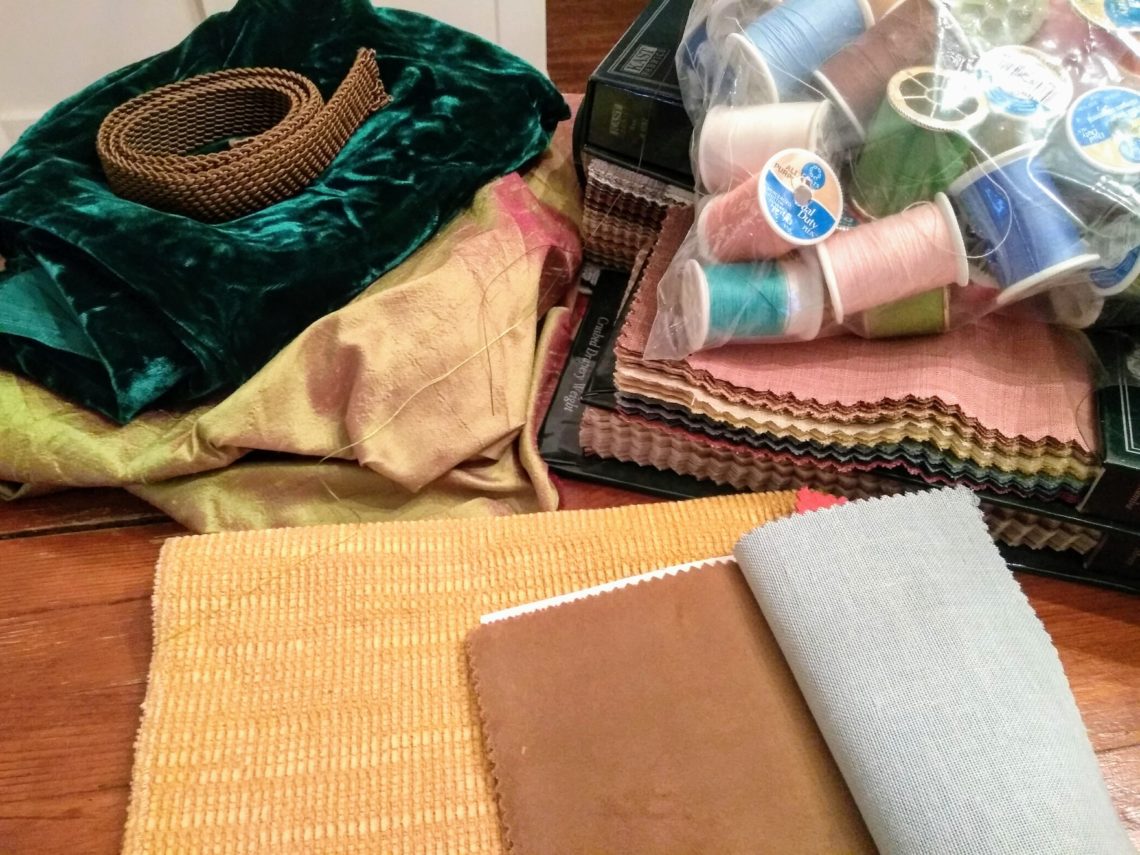 Halloween Costuming – Creating a Daniel Tiger Princess and an Elven Warrior
October is here and it is time for me to buckle down and get working on my children's Halloween costumes.  We have been talking about what they want to be for the past few weeks and now I just need to actually make it happen.
Ryan is a creative kid and I love his individuality, however it is a pain when it comes to his Halloween costumes.  He will never settle for a costume that doesn't have his own unique spin on it.  For example, when he wanted to be a superhero, he couldn't just be a generic superhero.  He had to design his own hero identity – Lava Ryan.  This year he has been really getting into playing Dungeons and Dragons with his friend and loves his character of an elven wizard.  As soon as I asked him what he wanted to be, he insisted that he wanted to be an elven warrior.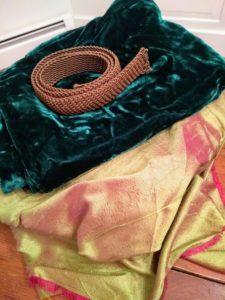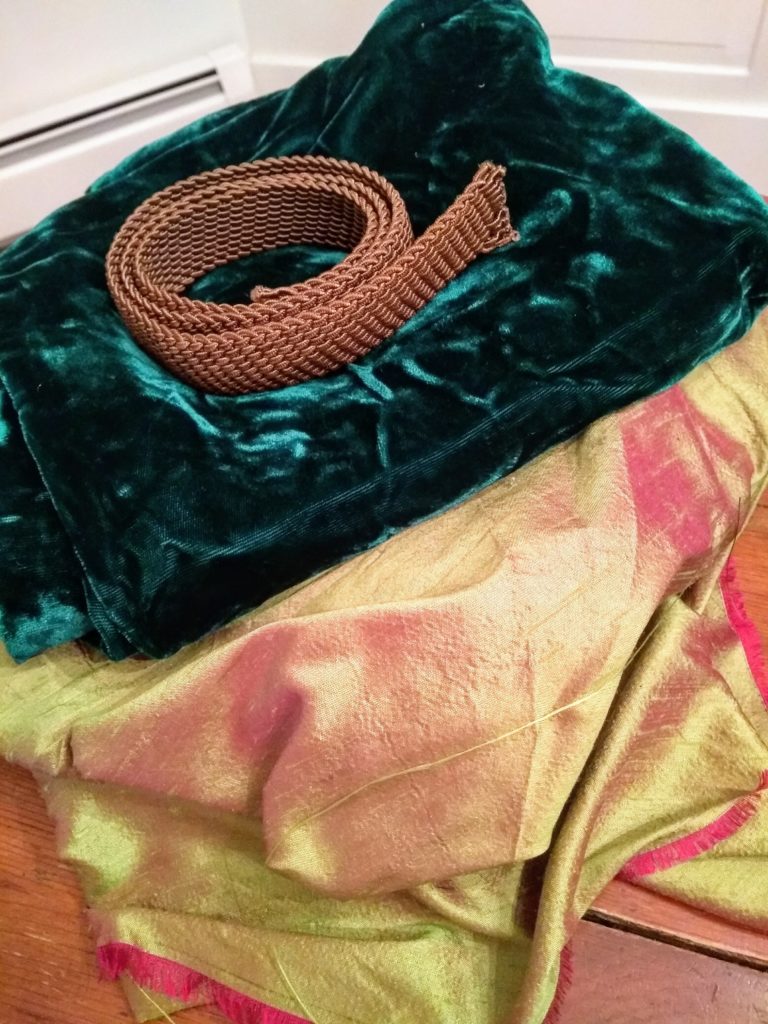 His ideas always intimidate me a little.  It is so hard to figure out what he is picturing in his head and then come up with a way to make that happen in real life.  At least this year I have a sewing machine that I know how to use. I had him look through lots of elf pictures on Pinterest and we figured out that his image of an elven warrior is closest to Link from Zelda.  Yesterday we went to a local sewing shop and he picked out some fun materials.  It won't look exactly like Link based on the fabrics he selected, but he is beyond excited about his costume.  Now I just need to figure out how to turn a pile of fabric into an elf costume.
This is the first year that Saoirse is really old enough to feel strongly enough about Halloween costumes.  At first she was conflicted because she wanted to be Daniel Tiger, but also a princess.  After we talked it over with her a lot, we figured out that the costume that she was most excited about is Daniel Tiger, but she also wants to wear a fun princess dress. So we are making her a Daniel Tiger costume and an orange and yellow tutu that she can wear with it.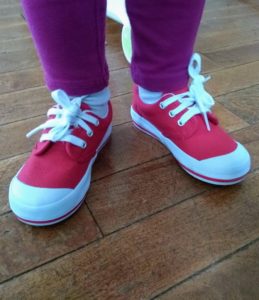 Her costume was a lot easier to figure out than Ryan's (I'm still trying to figure out Ryan's costume).  She already has a red hoodie that she calls her Daniel Tiger sweatshirt.  I ordered her red Keds that look just like Daniel Tiger's shoes (and she is so proud of them).  Now I just need to make her a headband with Daniel Tiger ears and a tutu.  She also wants me to make her a stuffed Tigey (the blue stuffed tiger that Daniel Tiger likes to carry around with him). I haven't attempted and stuffed animals yet, but I think I can probably make something resembling that for her.
The owner of one of our local sewing stores is retiring, so everything in her shop is 75% off this month.  It is tempting to grab a huge array of different fabrics, but for now we focused on just getting material for costumes and a school project that Ryan has due later this month.  Normally I buy things like fabric over the internet, but it was so much fun having Ryan look through all of the racks and figure out what material he wanted his Halloween costume to be made out of.  Unfortunately they were all sold out of tulle, so I still need to find some to make Saoirse's tutu.  I think I have all the rest of the material I need though.  We walked out with a large bag full of fabric and materials, plus some fabric for friends, all for just $13. Now I just have to get started sewing.