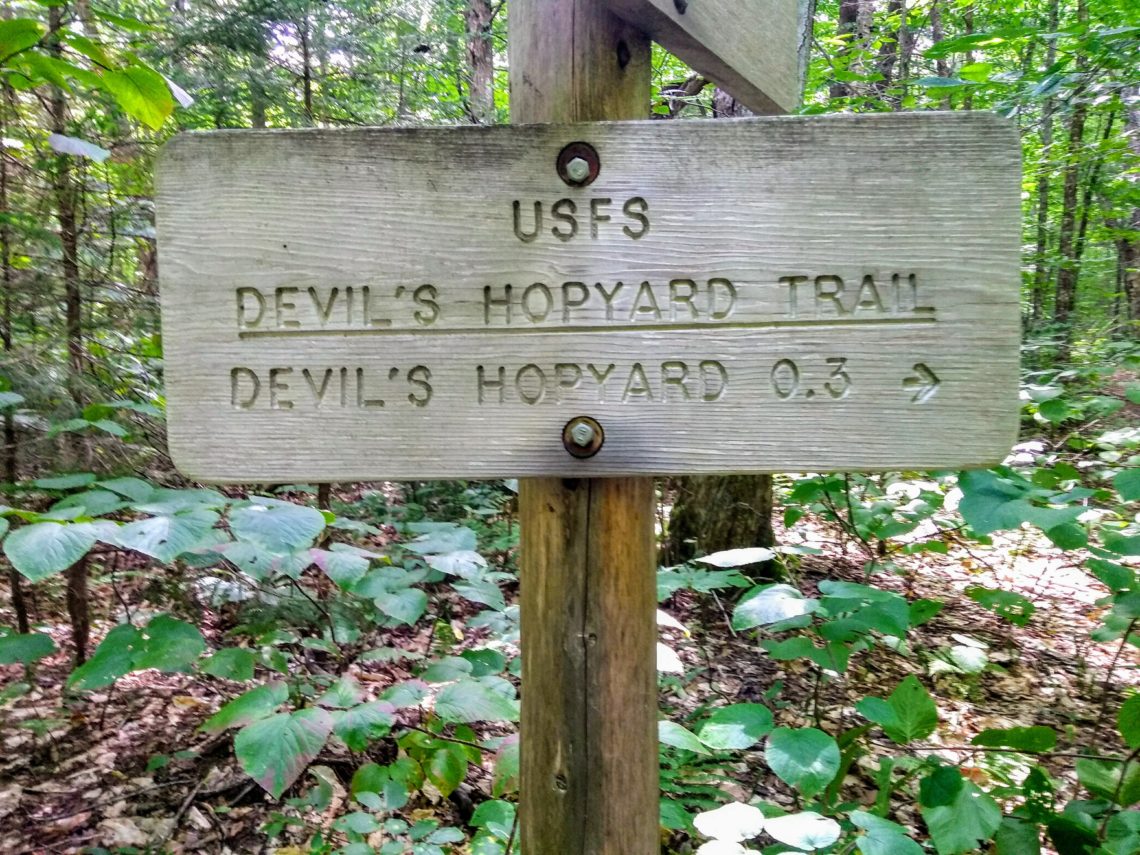 Devil's Hopyard – Tuesday Tour Guide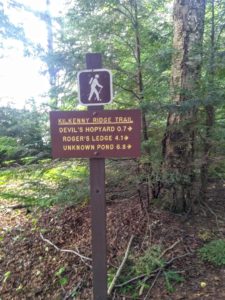 The Devil's Hopyard is a site in the White Mountain National Forest.  When my friends first asked if we wanted to hike to the Devil's Hopyard with them, I wasn't sure what I was getting into.  The name sounds intimidating, but the Appalachian Mountain Club's White Mountain Guide classifies it as an easy hike that is relatively short and flat (only 2.6 miles round trip and 250 feet of elevation gain).
The trailhead begins at South Pond Recreation Area in Stark, New Hampshire.  The Day Use Area there features a beach, picnic tables and grills.  There is a $7/car fee to access the Day Use Area, but since we were just hiking, we were not charged.  The trail starts right along the shore, to the right of the main beach area.
The first part of the trail followed along the edge of South Pond, making for some great views.  There were quite a few spots with little streams where it seemed like rain had washed out the trail, but they were pretty small and relatively easy to hop or climb over.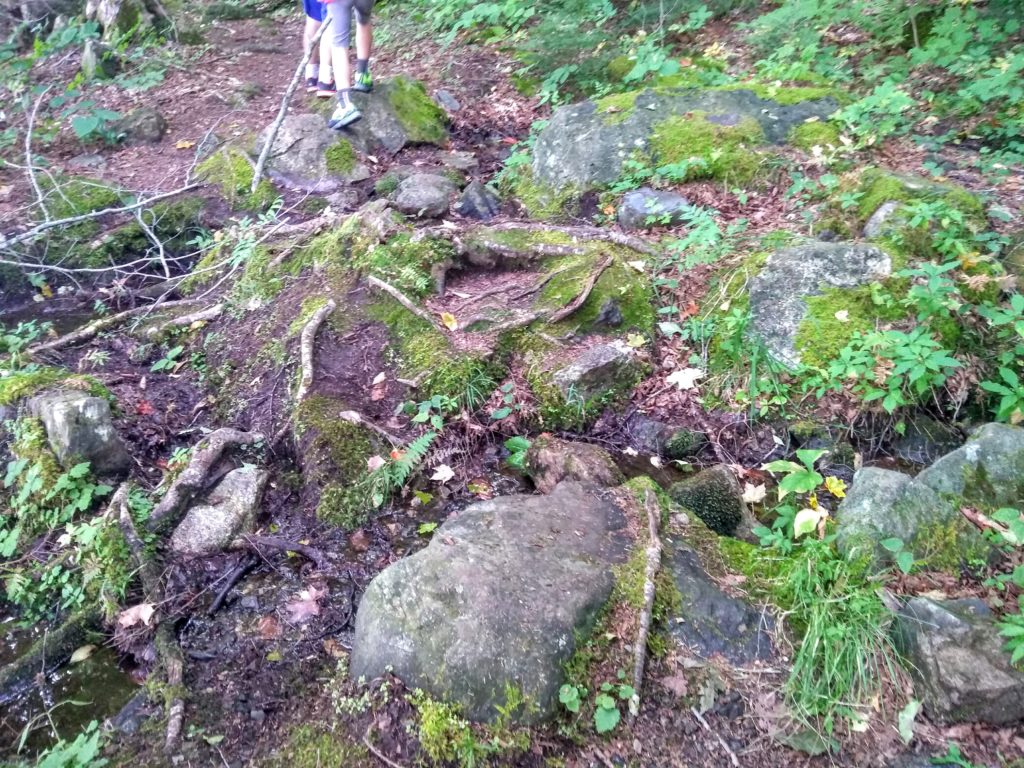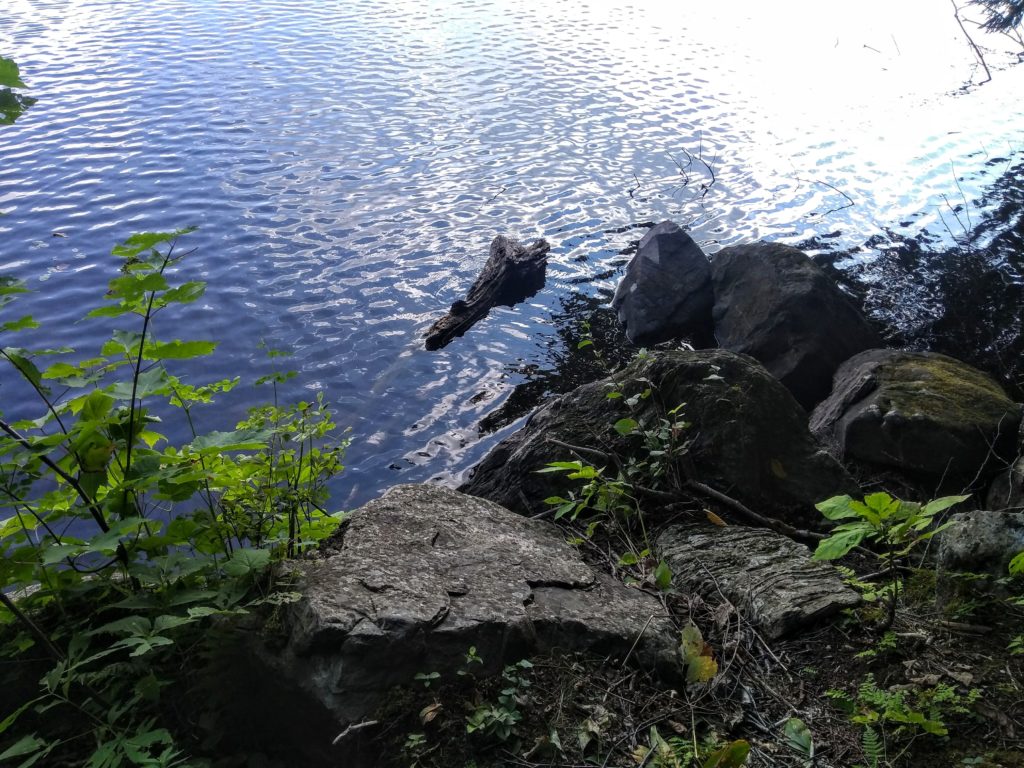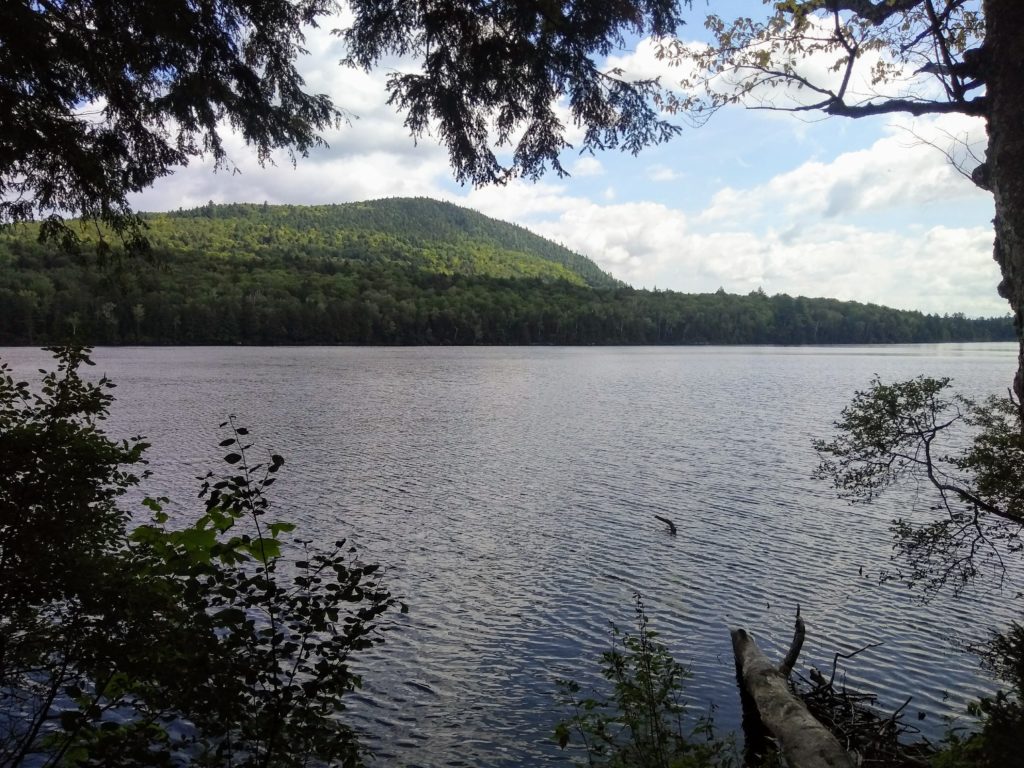 As the trail continued, we moved away from the shore of the lake and further into the forest.  Pretty quickly after moving into the forest we came to a fork in the trail with signs pointing out the new trails.  We turned right to take the trail to the Devil's Hopyard.  Their were two bridge crossings and plenty of rocky spots where you had to be careful of your footing.  Very quickly, we came upon the Devil's Hopyard, a rocky gorge covered in moss and lush greenery. The walls of rocks went straight up, well beyond our reach, making for an impressive sight.   The trail faded out.  Some of our friends went ahead a little further to see what else was there, I stayed behind because I was already balancing on slippery rocks with a toddler on my back and didn't want to slip.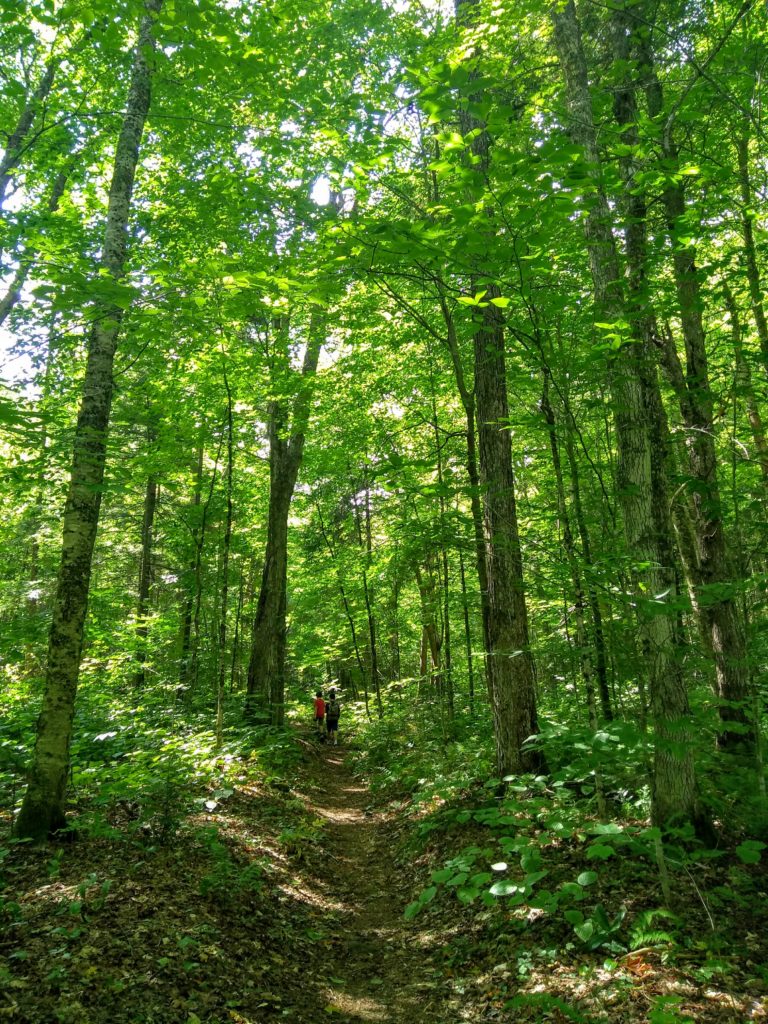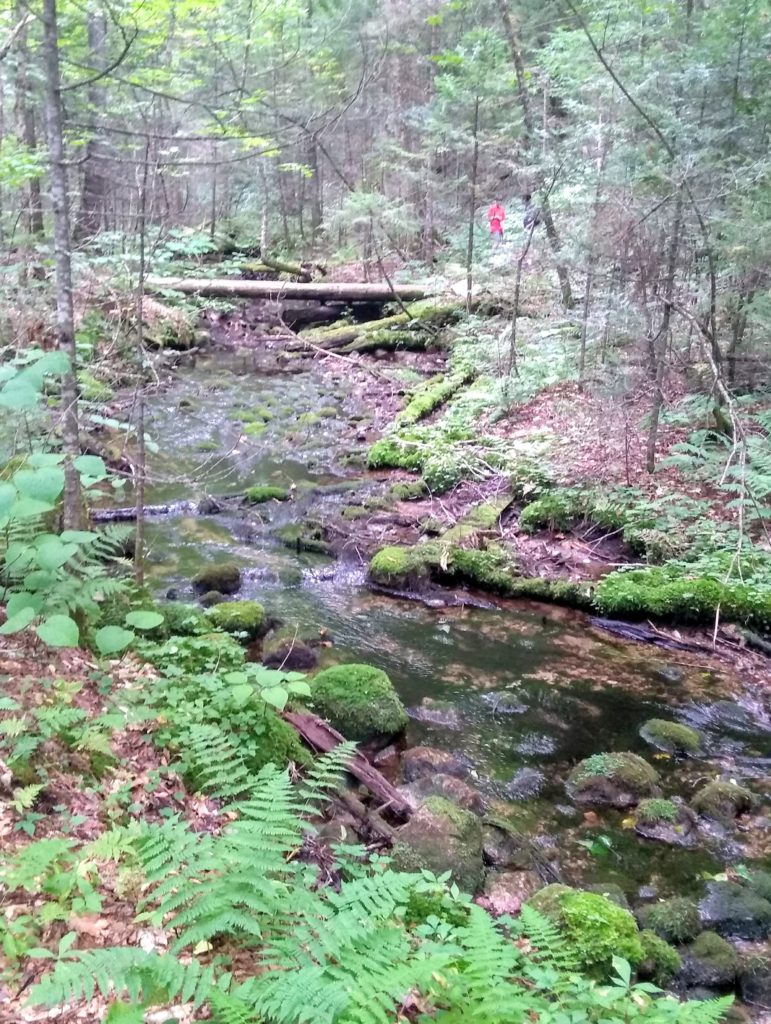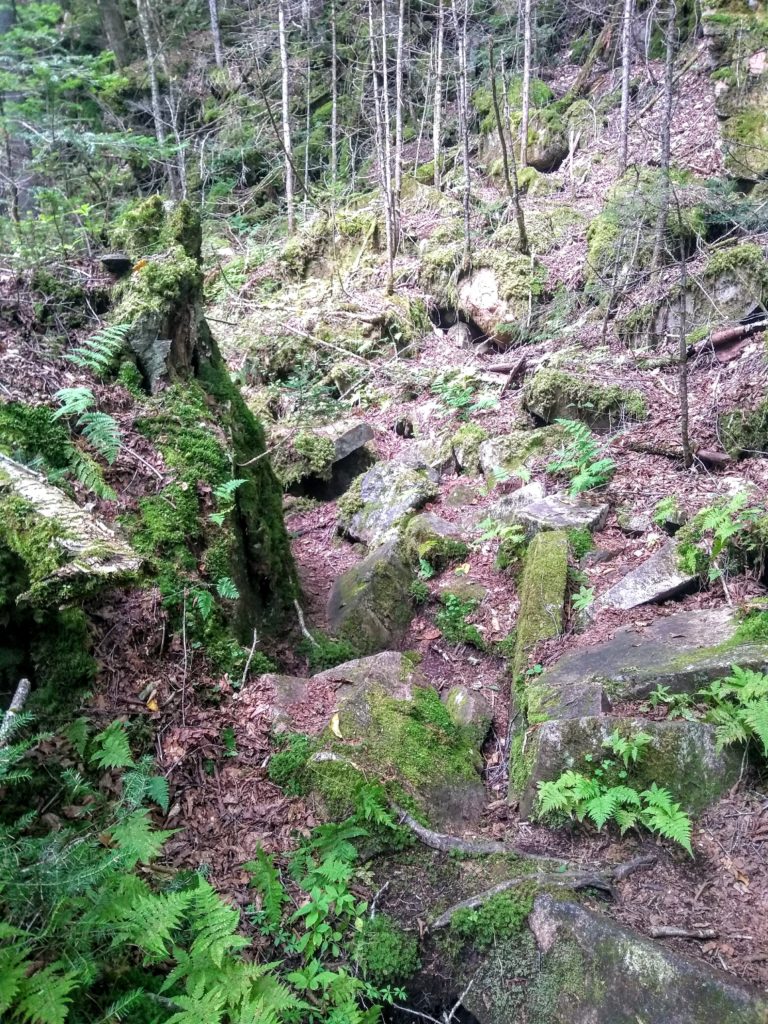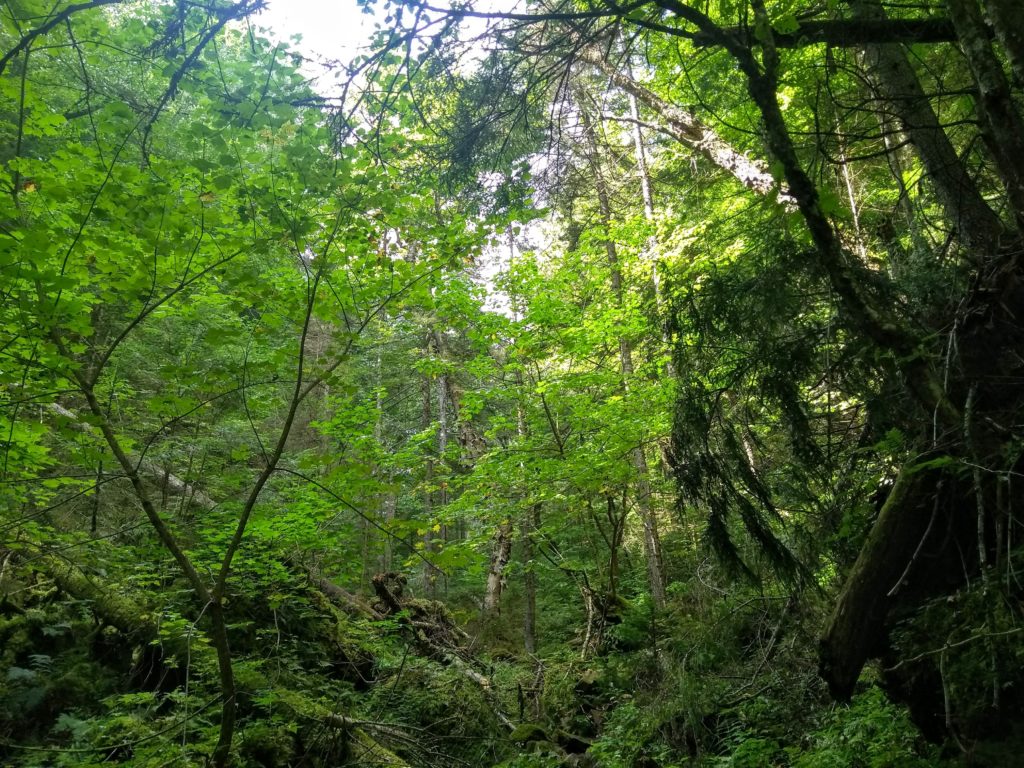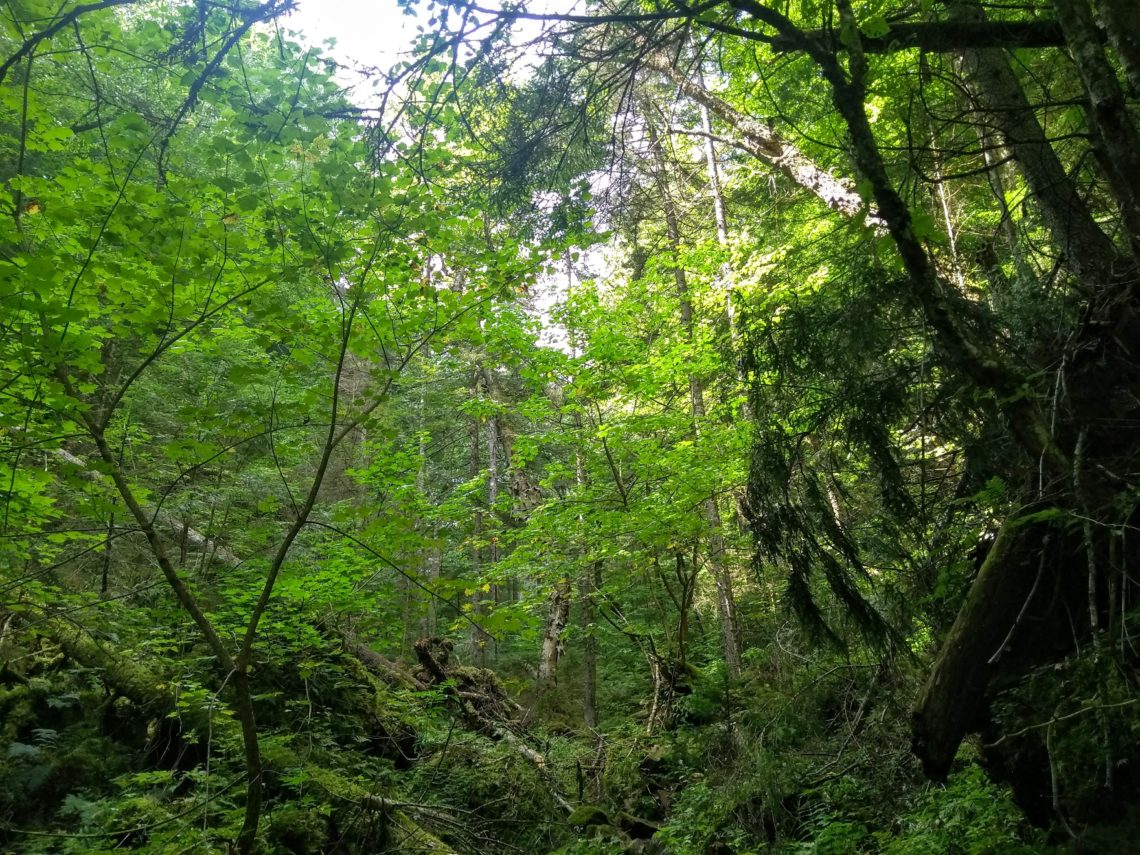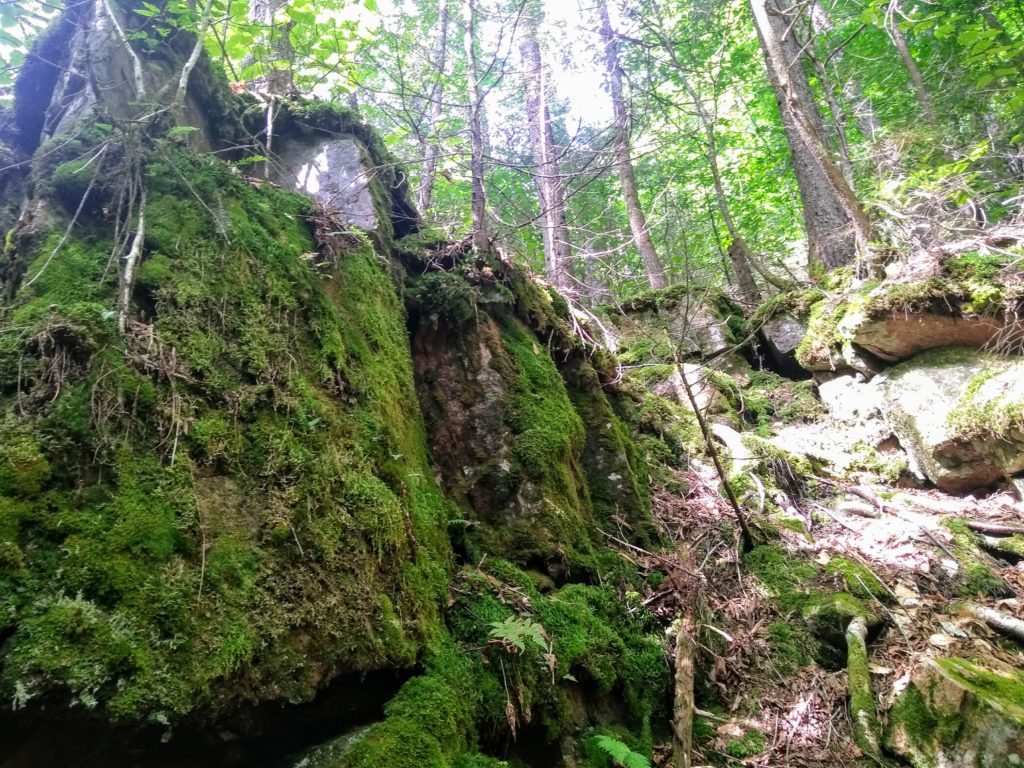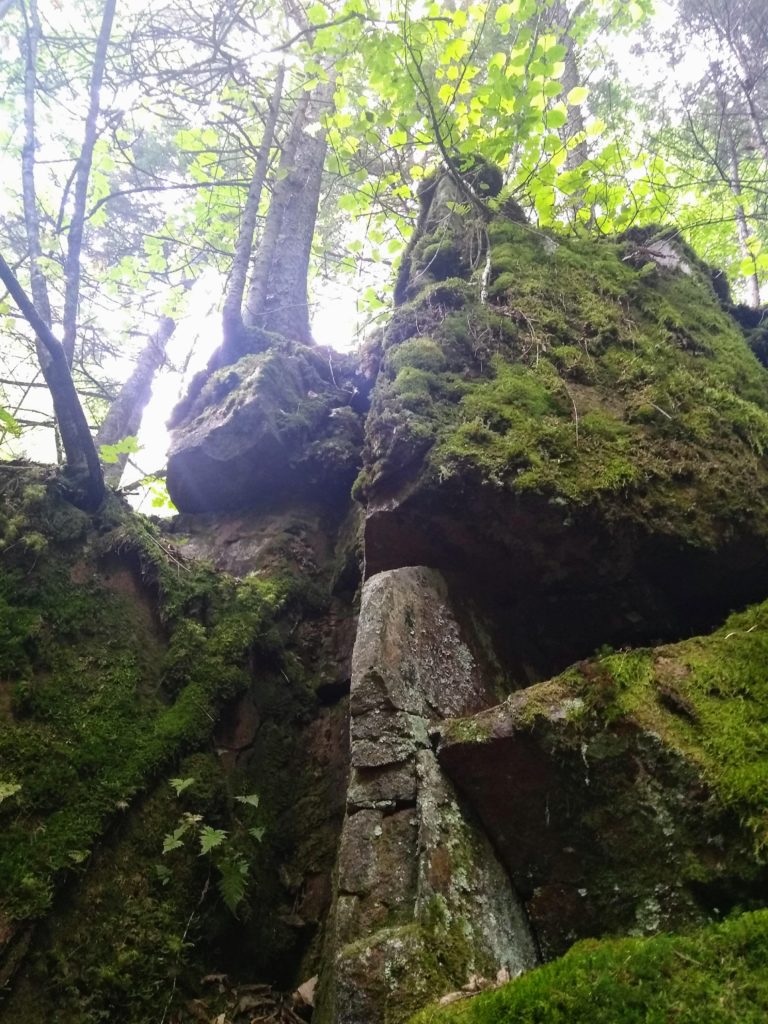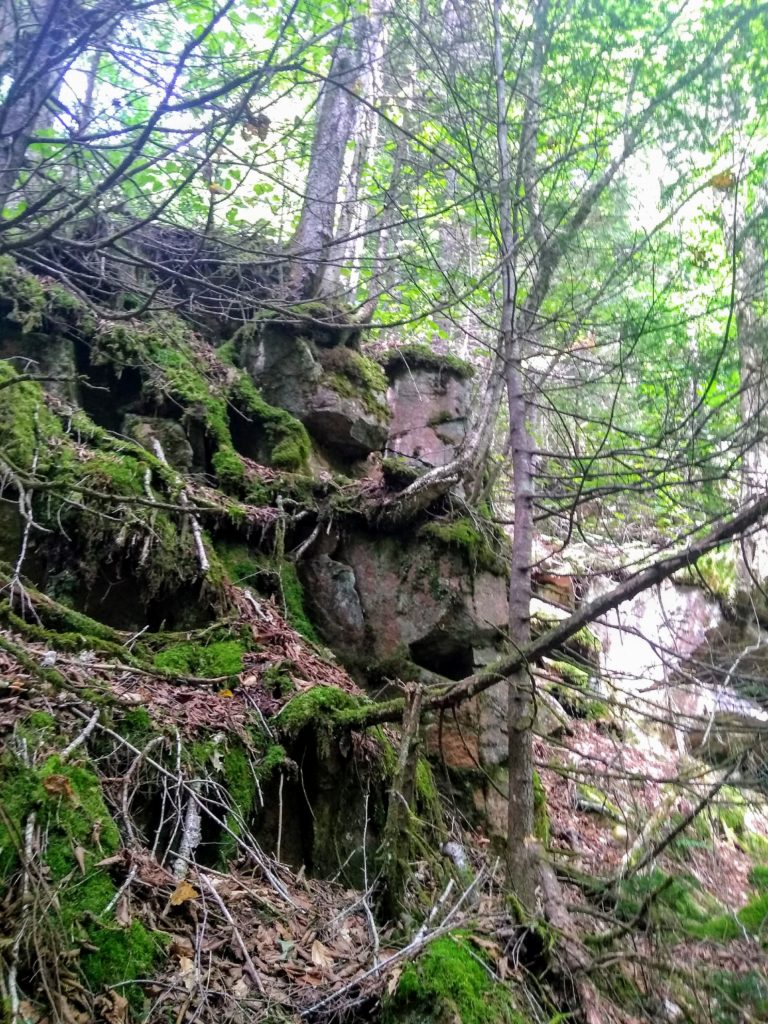 Overall, this trail was relatively short and flat but offered an amazing end location.  Many trails in the White Mountain National Forest offer spectacular panoramic mountain views.  This was not one of them.  Instead the trail feels like it is leading you to a hidden place of magic deep within the forests and mountains.
This was a great hike to do with kids, and afterwards in good weather you could cool off at the beach on South Pond.  We didn't think to bring swimsuits for the kids (and had had the day use fee waived since we were hiking), so we just sat at the picnic tables with our group for a little bit before heading back home.