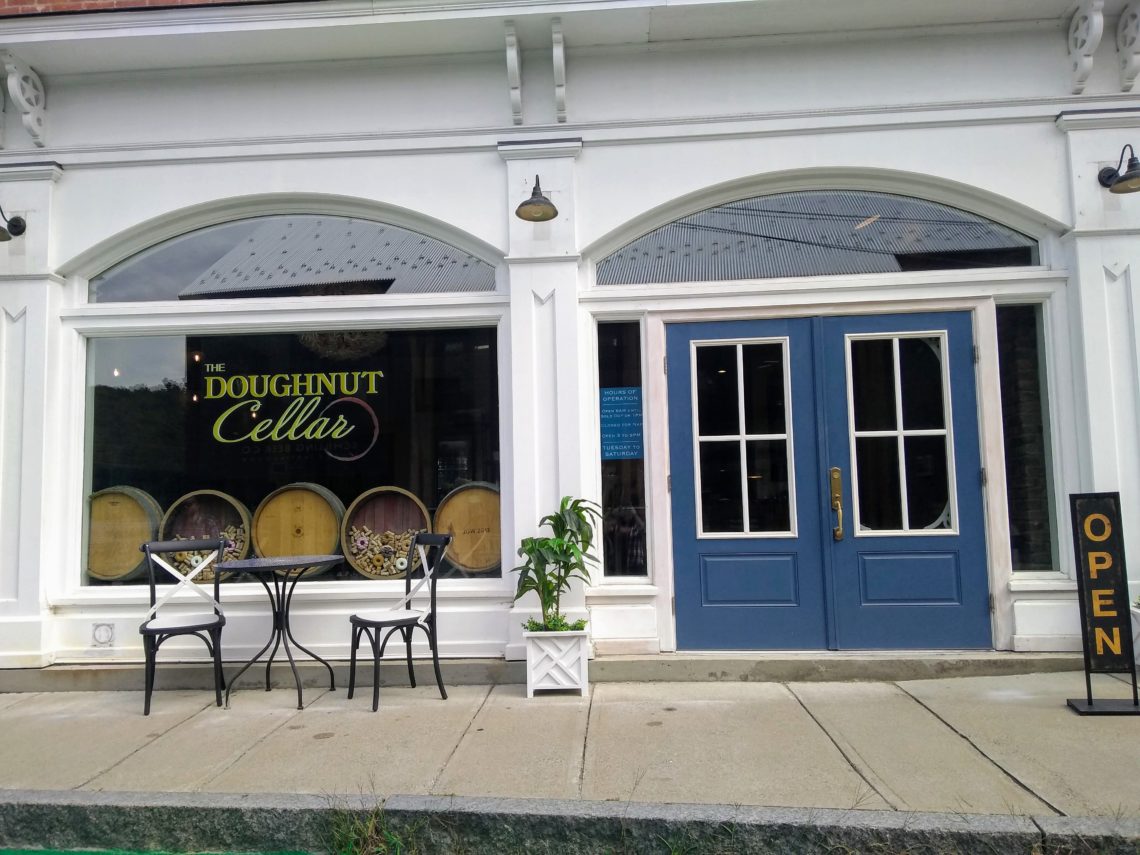 The Doughnut Cellar – Sunday Snapshot
Today's Sunday Snapshots are actually pictures that I took earlier this week, while visiting one of Littleton's newest businesses – the Doughnut Cellar. I have been eager to check out the Doughnut Cellar for a while now, but had to wait for them to finally finish their renovations and open. It was worth the wait!
The inside of the shop is beautiful and well-designed, but the best part is the delicious donuts, coffee and tea that they are serving up. They even have gluten-free options. They also serve ice cream, sorbet, and shakes – though I haven't had a chance to try those yet.