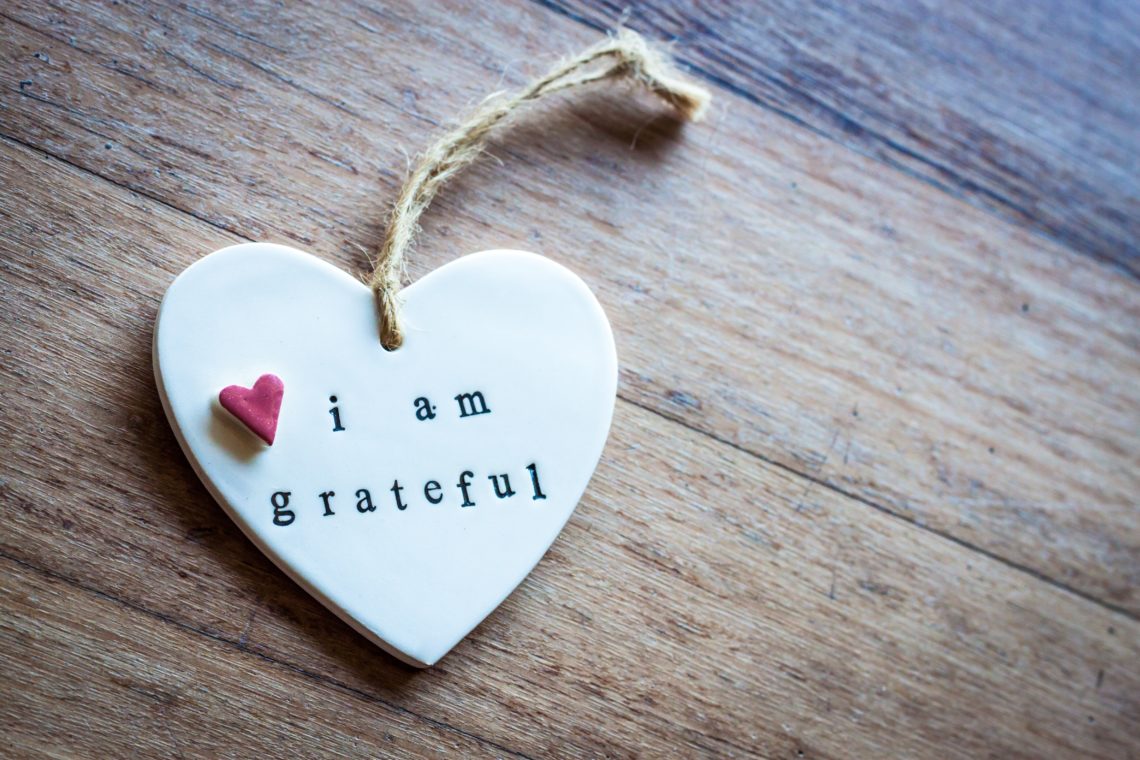 Ten Things of Thankful – Week 2
This week has had a lot of ups and downs, but I have been really looking forward to doing another Ten Things of Thankful post this week. I love gratitude logging as a mindfulness exercise,  and writing for a public audience really forces me to put more thought into what I am writing.
1. I am thankful for great friends and community. We have a potluck coming up Sunday with a lot of friends in the area and I am really looking forward to it. In the past I have had plenty of social anxiety, but not with this group of people. They are a really great, welcoming and supportive group and I am so happy to know them.
2. I am thankful to have a house where I can entertain. Before we moved here, we almost never had people over because our rental was really not conducive to hosting people. Since moving here, we have had people over constantly and will be hosting that potluck I am looking forward to on Sunday. Now I just need to scramble to clean and get my house perfect for that many people coming over.
3. I am thankful that my son is such a sweet, kind-hearted soul. Sometimes life is hard for him and kids can be mean, but no matter what he maintains the sweetest demeanor and is kind to everyone he meets. I love his gentle, but determined heart.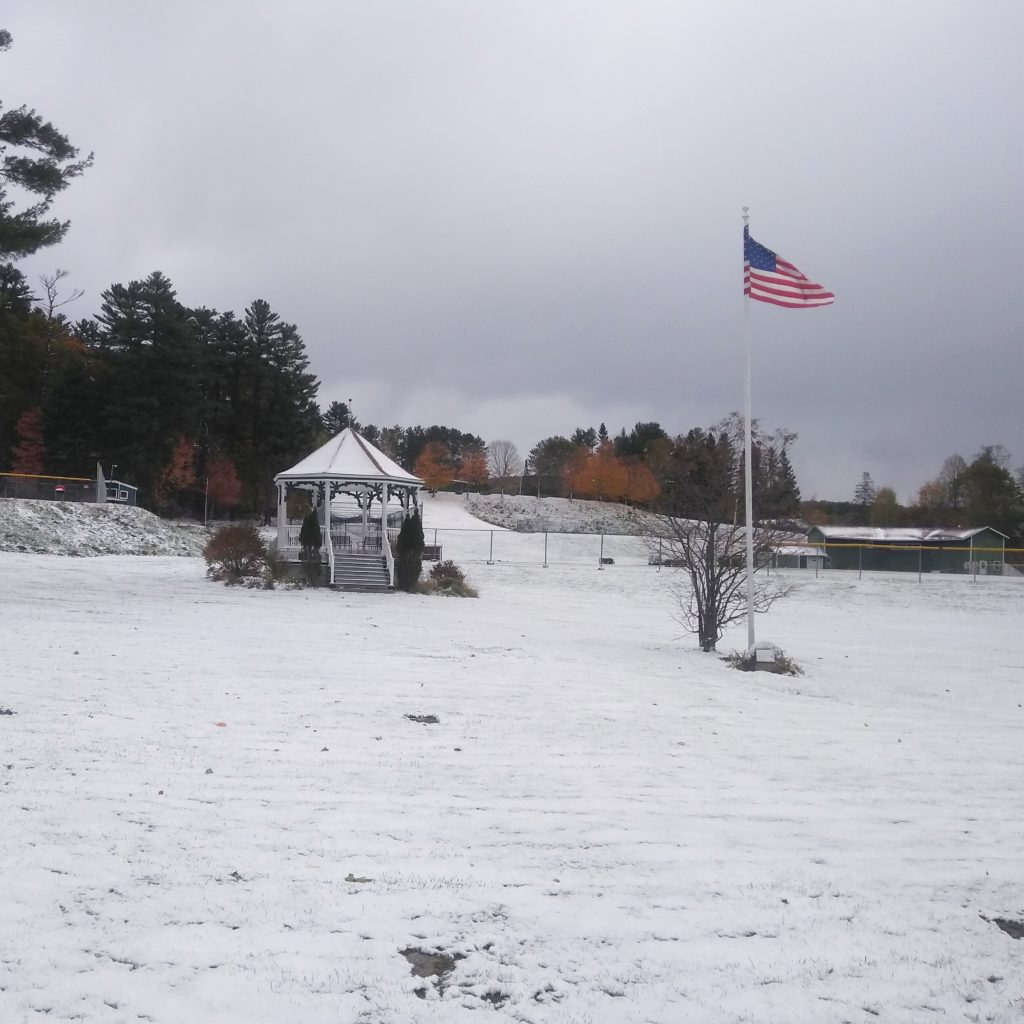 4. I am thankful for the snowy surprise we woke up to on Thursday. It put Cal in a pretty bad mood, but the kids were both radiating excitement. I love that childhood sense of joy and wonder. The first snow felt pretty magical to me as well, like we were in a winter wonderland (let's hope I continue to feel that way throughout the winter). It was also a pretty good reminder that I need to hurry up and sort/clean/purchase winter clothing.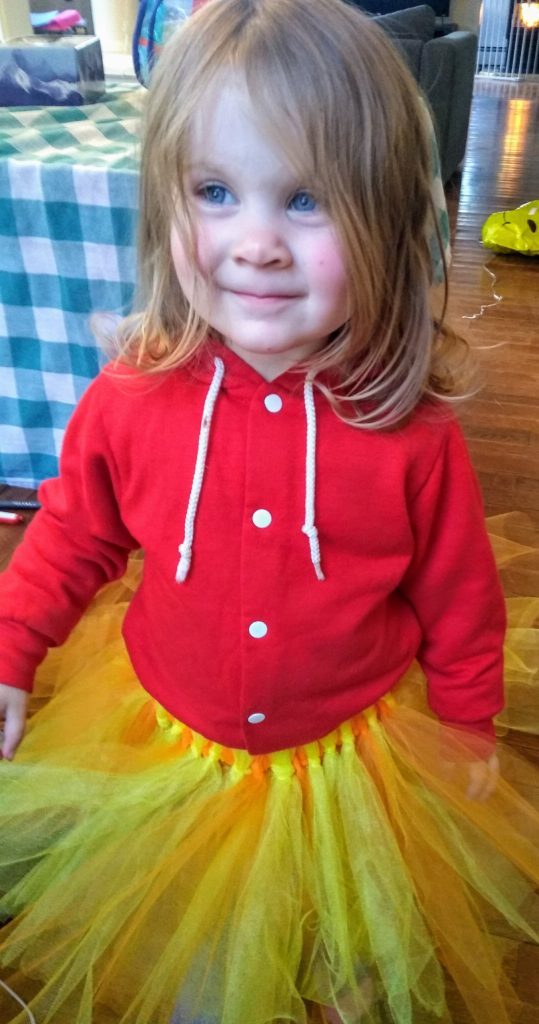 5. I am thankful for my toddler's adorable spirit and creativity. She spent a good hour last night twirling around in a tutu and singing and the top of her lungs, and it is impossible not to smile when she is doing that.
6. I am thankful for creaky old houses and the fact that my husband is willing to live in one. Cal was very skeptical of old houses when we were house hunting (although they are hard to avoid in our area), but fortunately our house was awesome enough to win out. I love the creaks underfoot and the character of our century old home. I feel connected to the history of the place in old houses (not just my own) and I get this reassuring feeling that I don't feel in newer homes. There is something about old houses that has always spoken to me, so I am glad that I am able to live in one.
7. I am thankful for books and the fact that my husband and children share my love of books. When Cal and I were first dating, one of my favorite dates was to go hang out in bookstores and bond over different books we came across. Now we live in a house filled with books and bookshelves that are all overflowing. Books make me happy. Saoirse is always guaranteed to be carrying at least two books with her (usually she is dragging a whole bag full) and her absolute favorite activity is reading. She asks everyone to read to her and reads the same book over and over. When no one is available to read to her, she sits down and "reads" to the dog. I am so happy that she shards my love of books.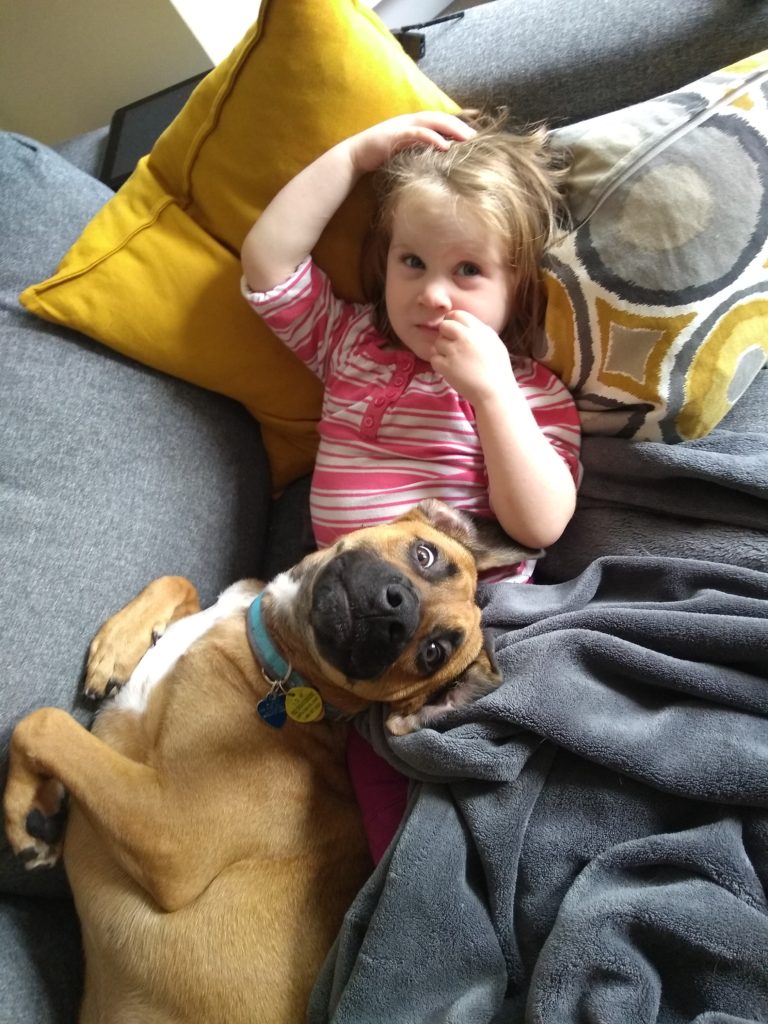 8. I am thankful for Rusty, our family dog. He can definitely be annoying at times, but he is such a sweetheart. He just wants to be as close to us as possible all the time. He is so loving and sweet and protective of my children. The instant he hears Saoirse making even the slightest noise from her room, he races to her door to check on n her as quickly as possible. We waited for many years to finally be able to adopt a dog, and Rusty is really the perfect fit for our family.
9. I am thankful for blocks and Legos and the endless ways in which they support my children's imaginations. Both of my kids can spend hours playing with them and I love seeing what they create.
10. I am thankful for the scenic area in which I live. Every day when I walk my son to and from school, I can't help but admire the amazing mountain views around every turn and the sense of peace I feel in the woods here.
Those are ten things I am thankful for this week. What are you thankful for? Check out Thankful Me's blog to join in on the Ten Things of Thankful link up or just to read what other bloggers have to say.